10 Oscar Awards Throwback Photos That'll Have You Thanking The Academy
10 Oscar Awards Throwback Photos
That'll Have You Thanking The Academy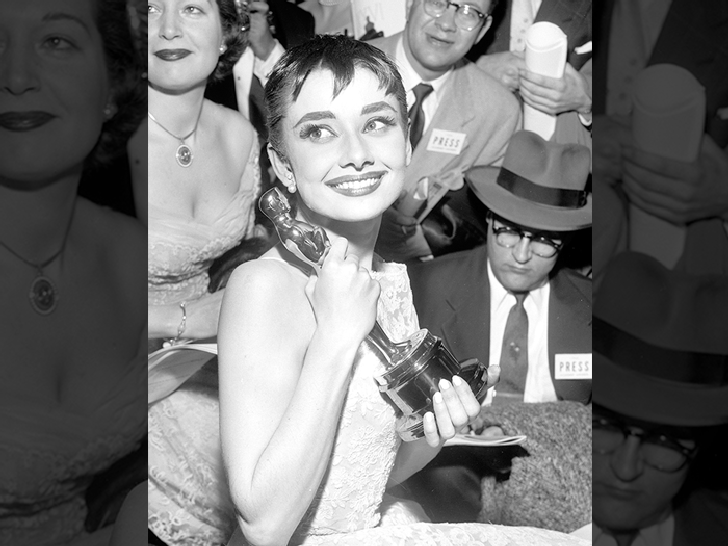 Getty
The Oscars have been honoring Hollywood's best and brightest since 1929 ... filling the slideshows with some awesome throwback photos.
With the 87th Academy Awards upon us, take a look back at a few of the famous faces who took home the golden guy in the early years.
10. Audrey Hepburn, after her 1954 win for "Roman Holiday"
9. Ernest Borgnine, after his 1956 win for "Marty"
8. Frank Sinatra, with his 1971 Hersholt Humanitarian Award
7. Raquel Welch, accepting Goldie Hawn's award on her behalf in 1970
6.Tatum O'Neal, after her 1974 win for "Paper Moon"
5. Sylvester Stallone, after his 1977 Best Picture win for "Rocky"
4. Meryl Streep, after her 1983 win for "Sophie's Choice"
3. Oprah Winfrey, celebrating her 1986 nomination for "The Color Purple"
2. James Stewart & Ginger Rogers celebrating their 1941 wins for "The Philadelphia Story" and "Kitty Foyle," respectively
1. Walt Disney, struggling with his record four wins in a single year in 1954