Leonardo DiCaprio & Rihanna -- Captured in the Wild ... Finally! (TMZ TV)
Leo DiCaprio & Rihanna
Captured in the Wild ... Finally!
[TMZ TV]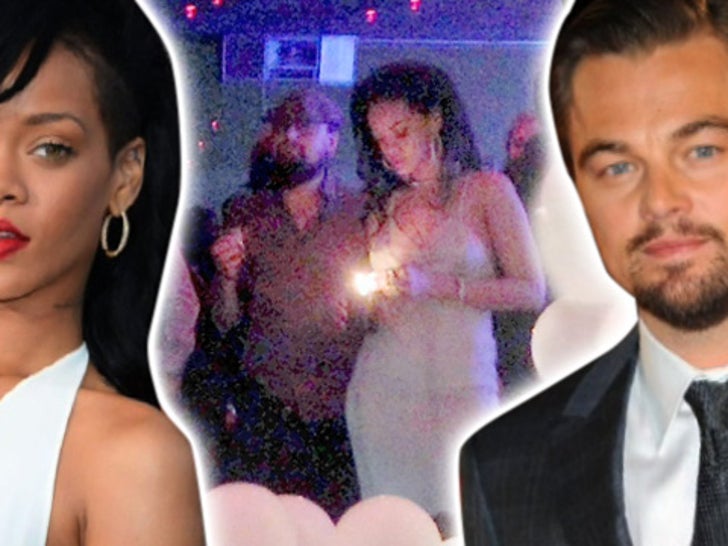 For months there have been rumors Rihanna and Leo DiCaprio were hooking up, but never any hardcore proof. Well, here's the photographic evidence from inside her recent birthday party!
Yeah, they were both all over each other -- but, for some reason, only one got tagged as "clingy." Hmmm...