Sidney Rice -- Challenging Rick Ross for Wing King Supremacy
Sidney Rice
Challenging Rick Ross
For Wing King Supremacy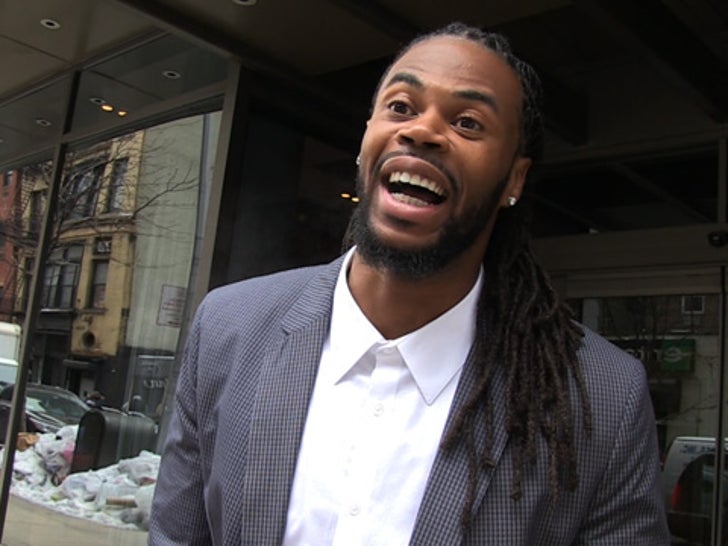 Sidney Rice vs. Rick Ross doesn't seem like a fair fight (though Rozay has dropped some weight lately), but the NFL receiver says he could take the rap mogul ... when it comes to inhaling wings.
Seems Rice and Ross both share a love for everyone's favorite bar food, since both have invested heavily in Wingstop franchises. Ross owns a bunch in the southeast, while Rice currently has 2 in the Seattle area ... with 5 more set to open.
Rice -- who's getting his MBA back at the U. -- says biz is good ... as long as she doesn't eat the profits. He told our photog he can put down 30 wings on a good day, and might even take Ross in a contest.
But watch ... he does have a weakness. Pay attention, Rick.