Justin Bieber -- Blankety Blank Blank Blank ... I Forgot Lyrics to Ariana's Song! (VIDEO)
Justin Bieber
Blankety Blank Blank Blank
I Forgot the Lyrics to Ariana's Song!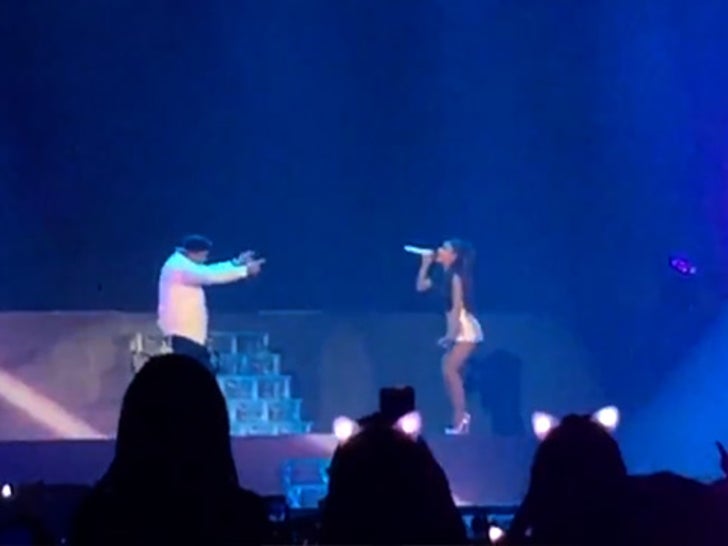 Justin Bieber lost it with Ariana Grande Saturday night in Miami.
Biebs jumped on stage for a surprise performance with Ariana. They sang her hit, "Love Me Harder' together, and he sounded fantastic ... until he just spaced out on the words.
Even though it was a bonus for the crowd, Justin profusely apologized, saying he studied the lyrics before coming on stage.
It's not his song, so it was no big deal to the crowd ... they loved it, but JB clearly wanted better.