13 Intimate Partner Yoga Poses As Taught By Coco & Her Sister
13 Intimate Partner Yoga Poses
As Taught By Coco & Her Sister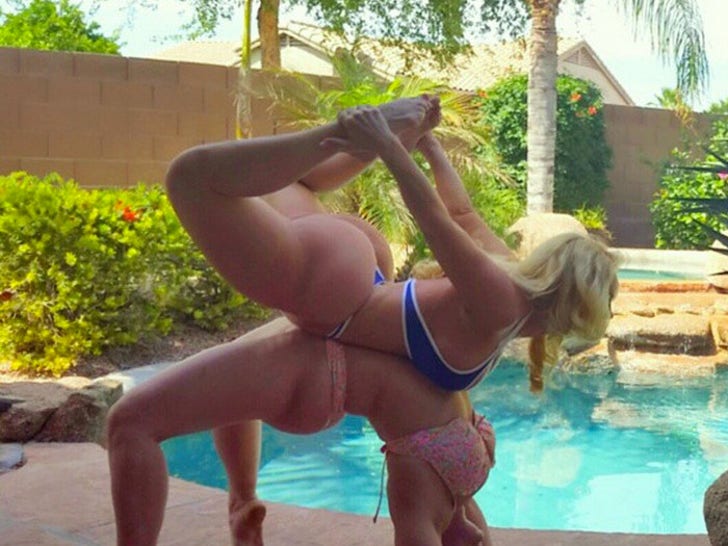 Instagram
Coco and her sister Kristy Williams really like to do yoga together -- but sometimes it gets a little weird ... like, posing-on-top-of-each-other weird.
Check out Coco's tutorial of 13 partner yoga poses and give them a shot ... if you can find a willing buddy, that is.
13. The Sweat Suit Scissor
12. The Sidewalk Spread-Eagle
11. The "Help Me Find My Contact"
10. The Fireplace Face Away
8. The Leather Boot Leg Lift
7. The Faux Fur Fanny-To-Fanny
6. The Wet Balcony Worrier
5. The "Let's Make That Guy Over There Uncomfortable"
4. The "You're Sure About This, Kelly?"
3. The Reach For The Moon
2. The "Ouch, This Hurts"
1. The Crushing Coco, Sleeping Sister