Dave Grohl -- I Got Plastered Good!!! (PHOTO)
Dave Grohl
I Got Plastered Good!!!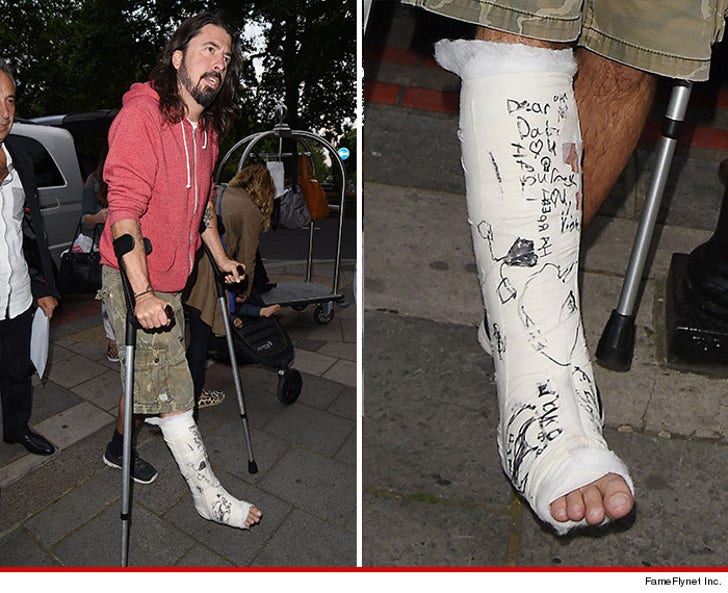 EXCLUSIVE
Dave Grohl stepped out in London with his whole cast!!!
The Foo Fighters frontman isn't taking his painful concert fall lying down. He was leaving his hotel in London Friday night, after the group announced they're canceling 2 upcoming shows, one in the Netherlands and the other in Switzerland because of the injury.
Grohl fractured his leg last week after a nasty fall off the stage. He actually kept going, but eventually had to take a break to get some emergency medical attention. And then he came back onstage to finish.
YouTube.com/MakkakaKugelsnibb