Taylor Swift -- I Cater Weddings!!! (PHOTO)
Taylor Swift
I Cater Weddings!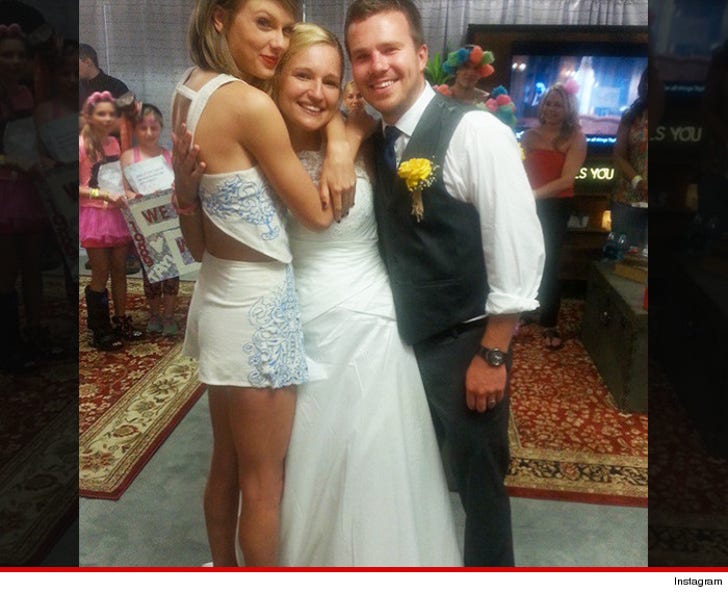 EXCLUSIVE
Taylor Swift became a human wedding gift Friday night ... courtesy of her own mother.
Katy and Chris Eisenmann got hitched near the Lincoln Financial Field in Philadelphia, where Taylor was performing. They tell us the plan was to tie the knot and then hit up Taylor's show.
They posted a pic on Instagram, tagging it T-Swift. During the concert, they spotted Taylor's mom Andrea Finley, who recognized them from the photo and pulled them backstage at the end of the show.
Katy and Chris hung out with Taylor for an hour, but before leaving T Swift gave them a signed memory of the big day, in blue of course.