Channing Tatum & Joe Manganiello -- Gettin' Goofy At 'Magic Mike XXL' Premiere
Channing Tatum & Joe Manganiello
Gettin' Goofy At
'Magic Mike XXL' Premiere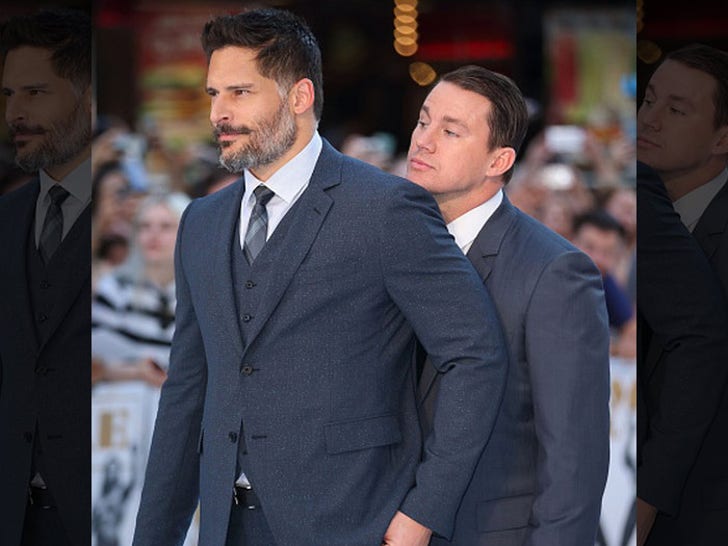 Getty
Here's Channing Tatum posing for cameras at the "Magic Mike XXL" premiere in London on Tuesday.
And here's his hulking co-star Joe Manganiello.
Chan brought wife Jenna Dewan-Tatum to share the spotlight...
While Joe chose to smolder on his own.
But Chan thought Joe needed some company on the white carpet.
If you ignore him, maybe he'll go away...
Just a Mike looking to spread a little Magic!