Super Model Survival Guide for Wimbledon: Brought To You By Chrissy Teigen
Chrissy Teigen Presents:
A SUPERMODEL SURVIVAL
GUIDE TO WIMBLEDON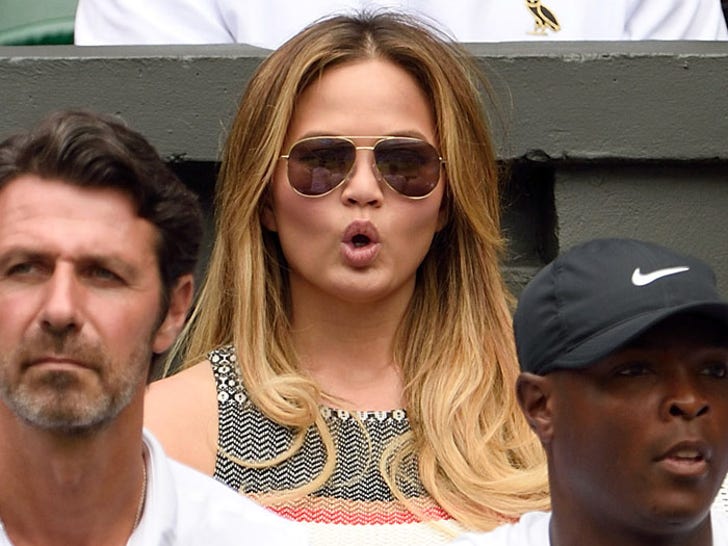 Getty
FACT #1 - There's nothing more confusing to a supermodel than sports.
FACT #2 - The most confusing sport known to man is tennis.
If you ever find yourself at a tennis match please use the following how-to guide featuring uber babe Chrissy Teigen to make it through the experience with your sanity intact.
10. Find somewhere comfortable to sit ... you're gonna be here a while
9. When in doubt play with your hair
8. To kill LOTS of time ask how scoring works
7. ... When that doesn't work revert back to chatting with girlfriends
6. Never underestimate the power of photos with friends