Paula Deen -- Axes Social Media Manager ... Nice Twitter Repost, Ya Twit!
Paula Deen
Axes Social Media Mgr ...
Nice Twitter Repost, Ya Twit!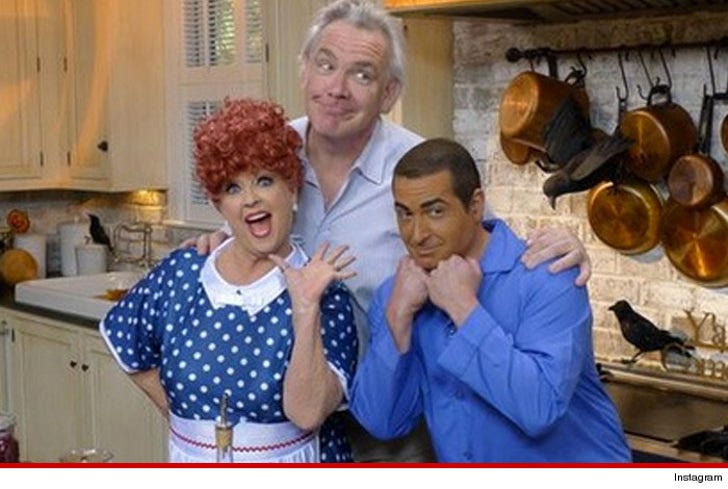 Breaking News
Paula Deen's hitting the delete button on her social media manager for re-posting an old photo of her son Bobby in "brown face" ... which naturally reminded everyone of Paula's racist scandal.
The photo -- from a 2011 Halloween episode of Paula's old TV show -- showed her as Lucille Ball, and Bobby as Ricky Ricardo ... complete with way too much dark makeup.
A rep for Deen tried to explain the faux pas, saying, "Paula immediately had this picture taken down as soon as she saw the post and apologizes to all who were offended" -- and the unnamed social media person was 86'd from Paula Deen Ventures.