Giant Cranes Fall Off Boat ... Crush Row Of Homes
Giant Cranes
Fall Off Boat
... Crush Row Of Homes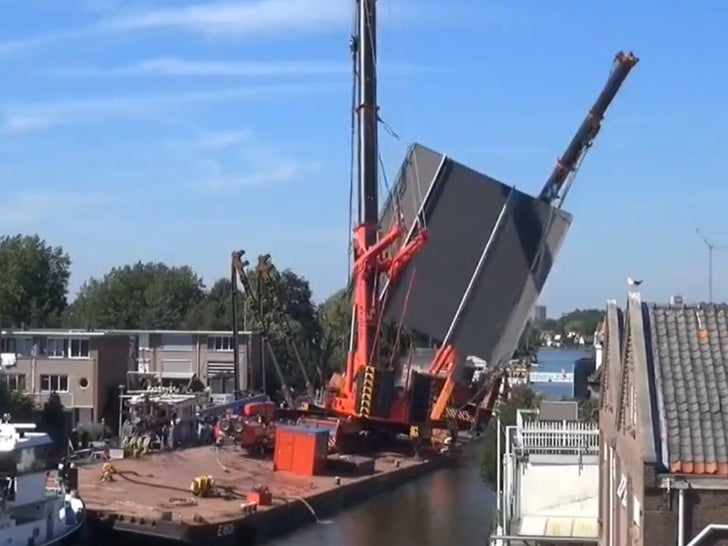 This really was a bridge over troubled water … when a boat transporting cranes and bridge parts tipped over in a narrow canal and crushed a bunch of nearby homes.
The two cranes collapsed on a row of houses in a small town of Alphen aan den Rijn in the Netherlands.
According to Dutch media the accident left at least 20 people injured.
Check out the disastrous video.