Smelly Situation -- Skunk With Can On Head Helped By Cops
Smelly Situation
Skunk With Can On Head
Helped By Cops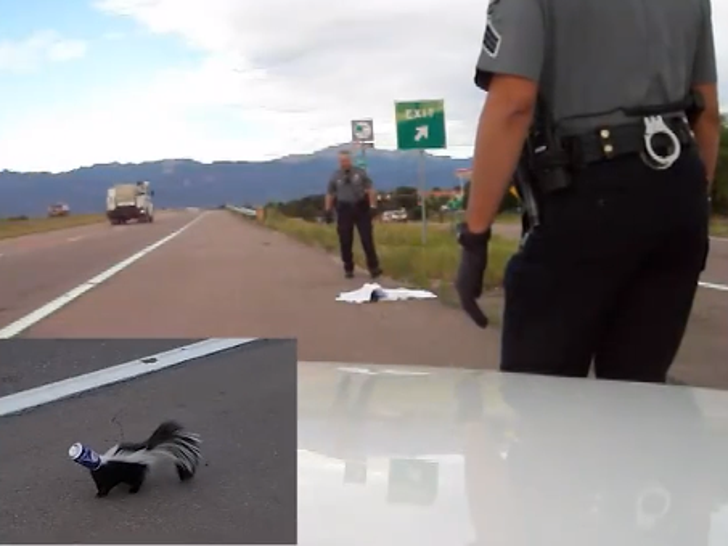 A couple deputies in Texas found themselves in a smelly situation when they came across a skunk with a Pepsi can on its head.
You can see in the video, officers were more than a little hesitant to approach the furry critter but they got the job done.
No word on how the skunk did crossing that highway though...