Welcome To Dismaland -- See Inside Banksy's Bizarro-Disneyland
Welcome To Dismaland --
See Inside Banksy's
Bizarro-Disneyland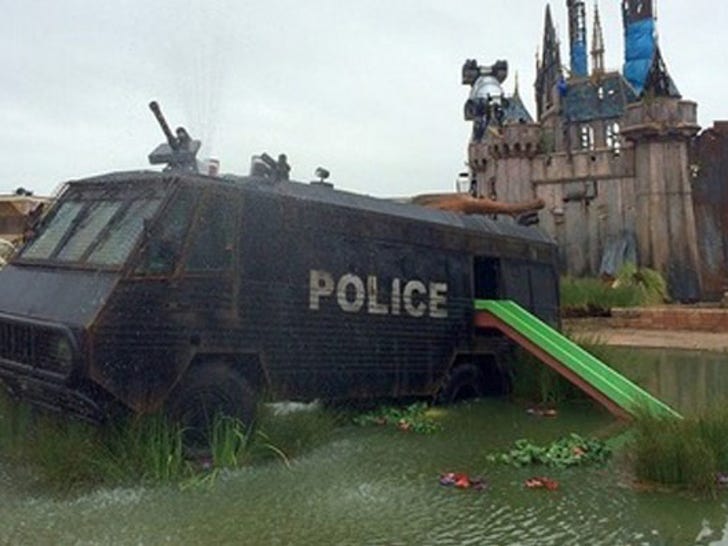 A new amusement park has popped up in the English seaside town of Weston-super-Mare.
Complete with disinterested employees...
And a castle fit for a princess.
Behold -- Banksy's Dismaland!
Once you make your way through the park's state-of-the-art security...
You find yourself treated to a world of wonder!
Take in the various cheerful art installations...
Meet the park's characters, like the Grim Reaper!
And tour every little girl's dream -- the fairytale castle!
Dismaland -- book your trip today!