Kobe Bryant -- I Didn't Get High With Snoop ... I Got Photoshopped!!
Kobe Bryant
I DIdn't Get High With Snoop
I Got Photoshopped!!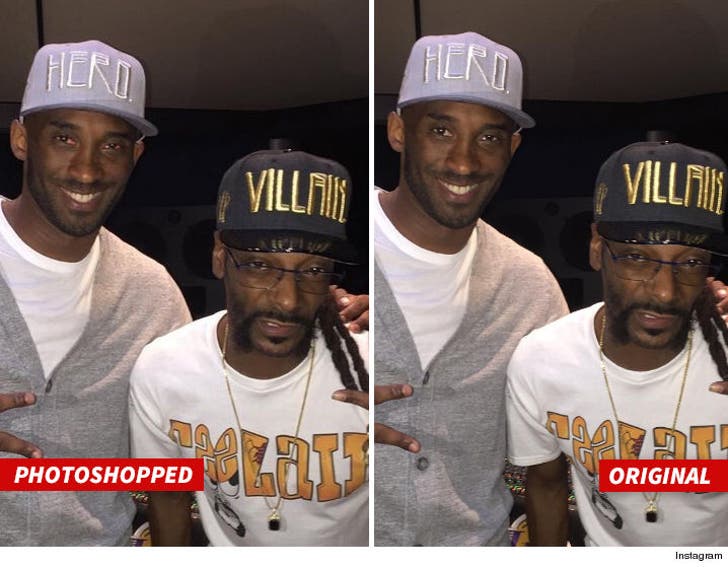 Exclusive Details
Kobe Bryant says he WAS NOT HIGH in the pic that's blowing up on social media, showing Snoop Dogg with a very bloodshot-eyed Mamba ... instead he tells TMZ Sports the picture's fake!!
The photo -- taken Wednesday in L.A. -- sparked speculation that Kobe smoked some weed ... 'cause after all he was chillin' with Snoop.
But Kobe's rep tells us, "The picture is not real. He wasn't smoking!"
The photograph was CLEARLY ALTERED. Check out the original pic Kobe posted -- with crystal clear eyes -- before the high version started making the rounds.
Now ya know ... Kobe might be relaxed in retirement, but not THAT relaxed.