Lil Boosie: More Cops Will Die ... If Bad Cops Aren't Convicted
Lil Boosie
More Cops Will Die
If Bad Cops Aren't Convicted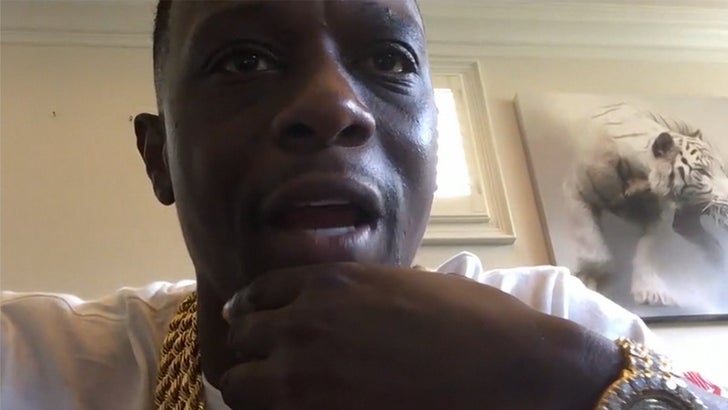 TMZ.com
Lil Boosie answered the latest tragedy involving three gunned down cops in Baton Rouge this way; more will die if bad police officers are not successfully convicted.
The rapper's comments are scary. He essentially says black people are so mad, assassinating cops becomes almost inevitable.
Boosie specifically calls out the Alton Sterling killing ... and believes the two cops involved in Sterling's death must be prosecuted, or else his community will resort to "eye for an eye."