Joe McKnight Shooter Ronald Gasser Cited for Road Rage Fight Before
Joe McKnight Shooter
Gasser Cited for Road Rage Fight Before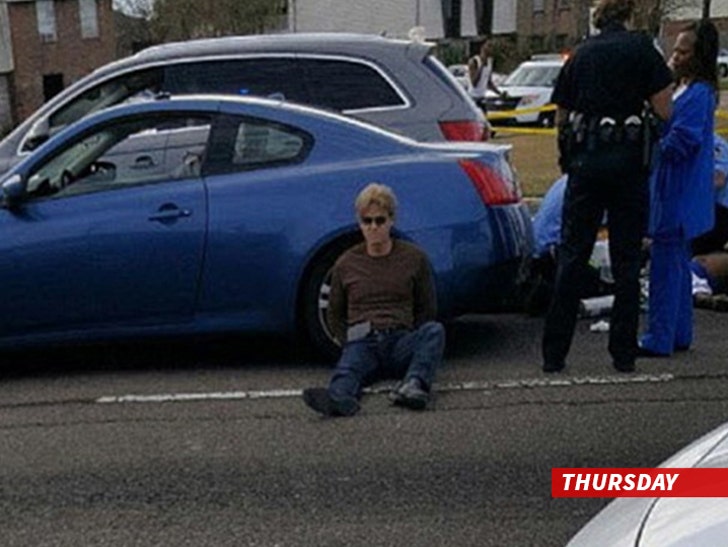 Breaking News
Ronald Gasser, the man who shot and killed football star Joe McKnight, had an eerily similar road rage incident 10 years ago ... on the same street corner where he opened fire this week.
According to the Jefferson Parish Sheriff says the incident went down February 20, 2006 -- when another driver thought Gasser was driving erratically in his red pick-up truck, and called a phone number on Gasser's bumper to report unsafe driving. The bumper sticker was apparently a hoax, since the Sheriff says Gasser answered and started arguing with the other driver.
The Sheriff says when the motorist pulled off to fill up at a gas station in Terrytown -- at the same intersection where McKnight was shot -- Gasser pulled up, got out of his truck and punched the driver several times.
The victim called 911, and according to the Sheriff ... Gasser was cited for simple battery, but the charge was eventually dismissed.
TMZ Sports broke the story -- Gasser was released early Friday morning without being charged. He's admitted firing 3 shots at McKnight during Thursday's road rage incident.