LeBron James Celebrates 32nd Birthday in Charlotte
LeBron James
Eats like a King
For 32nd Birthday!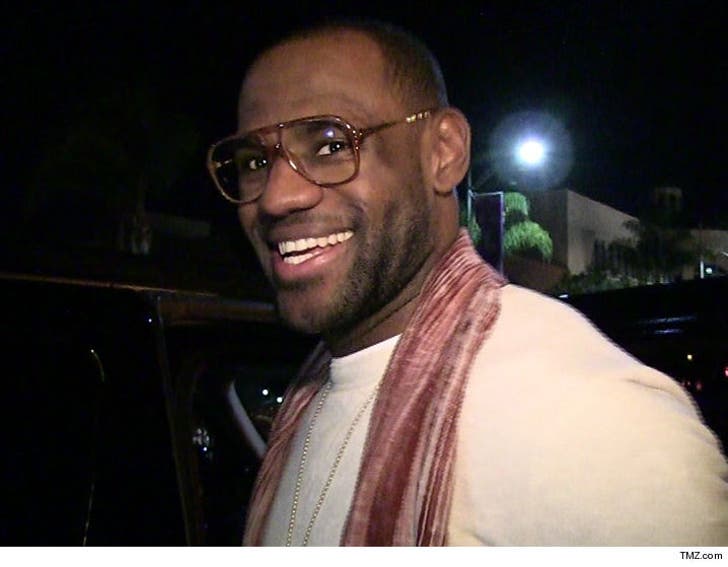 EXCLUSIVE
LeBron James ate like true king with prime meats on the menu to celebrate his 32nd birthday.
The Chosen One hit up Fahrenheit Friday night -- the night of his birthday -- in Charlotte with a bunch of his teammates ... including Kyrie Irving, Kevin Love and Tristan Thompson.
We're told he rolled in around 8:30 PM and the group sat in a private room ... where they ordered $3k worth of food and drinks. LeBron specially requested a blackened salmon salad while the rest of the ballers feasted on 60-day aged NY steaks and lobster tails.
They washed it down with some Hennessy and Moscow Mules before the big dessert -- chocolate and vanilla bean cake ... delivered by Chef Rocco Whalen himself.
So, why Charlotte? The Cavs play the Hornets tonight.