LaVar Ball to Charles Barkley ... I'd Whoop That Ass In 1-On-1 ... Stick to Krispy Kremes! (VIDEO)
LaVar Ball to Charles Barkley
I'd Whoop That Ass In 1-On-1
... Stick to Krispy Kremes!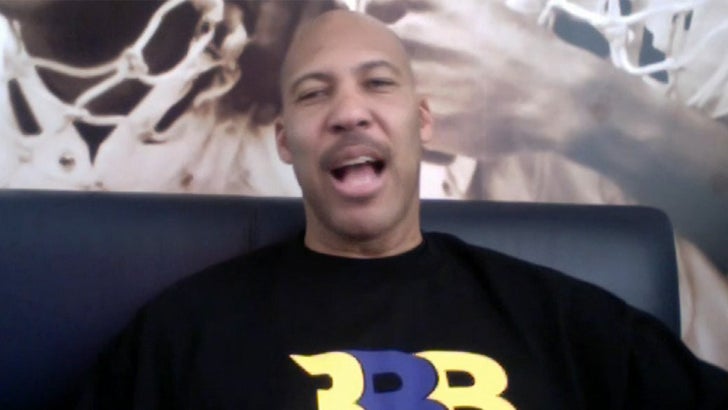 TMZSports.com
LaVar Ball is firing back at Charles Barkley's big 1-on-1 basketball challenge ... saying he'd DOMINATE the Hall of Famer because he's too fat and slow these days.
Ball ain't messin' around ... in fact, he tells TMZ Sports the cardio from a 1-on-1 game would possibly kill Charles because ... "That boy outta shape."
There's more smack talk ... doughnuts are involved. It's hilarious.
LaVar also gives us an update on the burglary at his home and shouts out his neighbors who stepped up and called police when he was watching his kids at a high school basketball game.