Tom Brady, Cam Newton Swag Out at Met Gala
Tom Brady, Cam Newton
Swag Out at Met Gala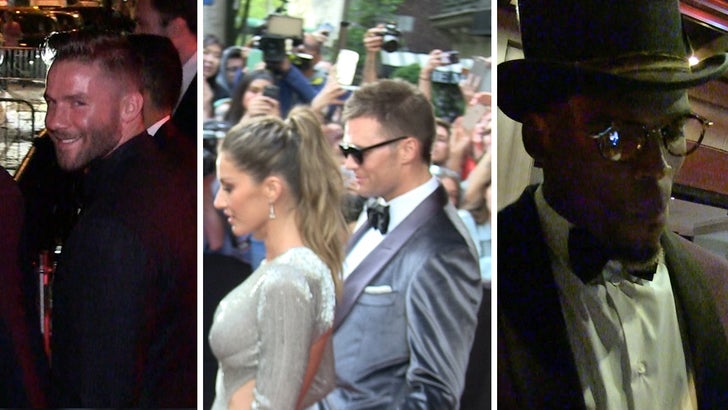 TMZSports.com
The Met Gala ain't just for the Kardashians ... a bunch of athletes were there too -- from Tom Brady to Cam Newton ... even a huge NASCAR driver!
The New England Patriots were well represented with Tom, Julian Edelman and Danny Amendola -- and Alex Rodriguez and Jennifer Lopez killed it.
Cam Newton wasn't much of a talker -- but his outfit was loud as usual.
La La Anthony made a solo statement ... and keep a lookout for Jeff Gordon and Roger Federer.