Tyga Weighs In On Blac Chyna's Feud with Rob Kardashian
Tyga
My Take on Rob & Blac Chyna's War
... Leave My Son Out of It!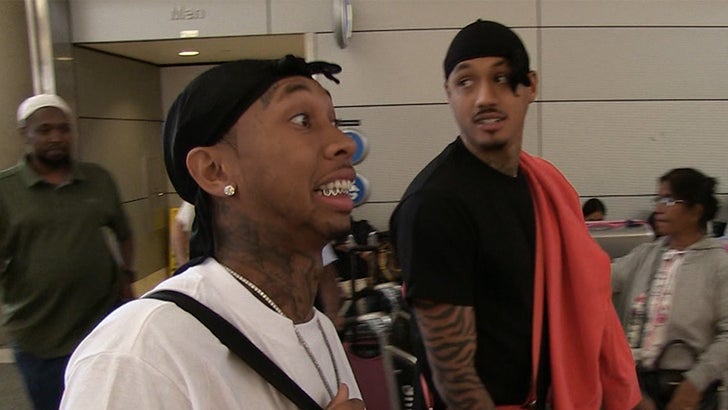 TMZ.com
Tyga's not worried about Rob Kardashian dragging his name into the all out war with Blac Chyna because he's focused on being Super Dad ... for real.
Chyna, and Kylie Jenner's ex, has been on the sidelines while Rob and BC aired their dirty laundry over social media, but Thursday at LAX he opened up ... although reluctantly. His face said a lot!
Tyga has custody of King -- his son with Chyna -- at least 50 percent of the time, which explains his perspective on the Rob feud.
As for his baby mama -- Tyga could've easily taken a cheap shot, but took the high road. For real.