'Big Brother' Jason Dent Jokes About Raping Women in Nursing Home
'Big Brother' Jason Dent
Jokes About
Raping Women in Nursing Home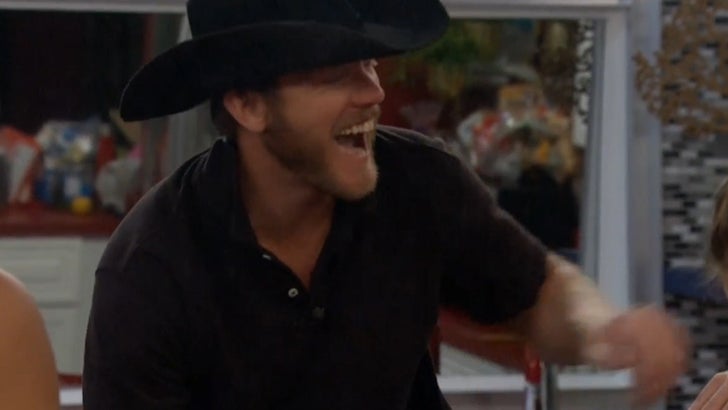 CBS
"Big Brother" contestant Jason Dent continues his Rape Tour 2017 ... this time bragging to fellow housemates how he once told cops he was on his way to a nursing home to rape a bunch of women.
Jason was on the show's live online feed Wednesday, talking to a group of house guests about a time he was pulled over by university police. He says he berated them, telling them they were fake cops with nothing better to do. And that's when he told them that he was headed to a nursing home.
You don't hear Jason tell the nursing home "joke" on the feed, but Alex Ow, another house guest, had clearly already heard the story and she tells it to the group.
Jason's taking serious heat for telling the other house guests that he was going rape the wife of Kevin Schlehuber -- another BB house guest -- if he turned on him.
So far, CBS has taken no action against Jason.