R&B Singer Keke Wyatt Has Public Meltdown After Husband Leaves Her 8 Months Pregnant
R&B Singer Keke Wyatt
My Husband's Leaving Me
While I'm 8 Mos. Pregnant!!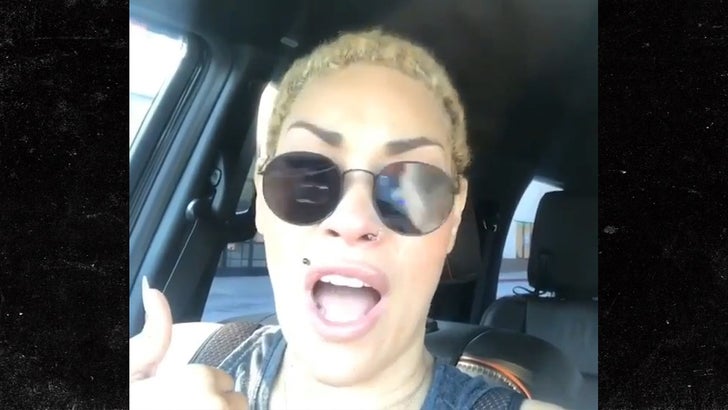 SEPTEMBER 2017
R&B singer Keke Wyatt was drowning in her tears as she revealed her husband's plans to drop her while 8 months pregnant ... after he allegedly cheated.
Keke, who once starred on "R&B Divas: Atlanta," posted her meltdown Tuesday. She and Michael Ford have been married since 2010. She says Michael decided he wanted out because of trust issues, but she's calling BS.
She says she's dealing with a lot -- besides being pregnant, she and Ford have another kid that's been in and out of the hospital fighting cancer. Now the divorce. They have 8 kids already, including one from Ford's previous relationship, plus the one they're expecting.
Keke regained her composure and fired off a message to Mike's alleged side chicks. If her version of the story is accurate ... sounds like she's better off without him.