Brielle Biermann Mum on NeNe Leakes Feud, But Smirk Says it All
Brielle Biermann
Mum on Feud with NeNe Leakes ...
But Smirk Says it All!!!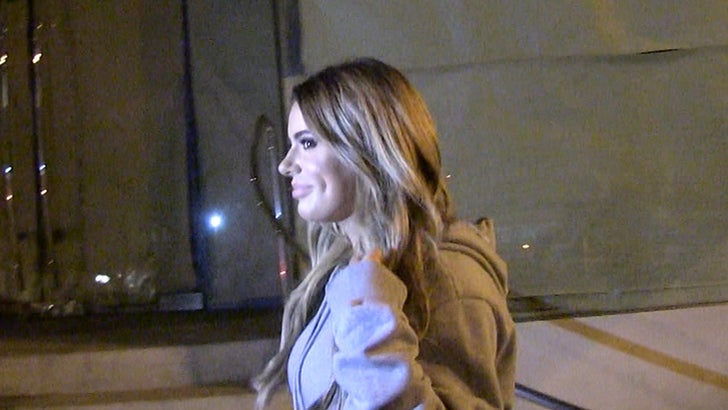 TMZ.com
Brielle Biermann's taking the high road for now after being blasted by NeNe Leakes ... but it looks like she finds the situation kind of funny.
We got Kim Zolciak's daughter leaving Catch in Weho Friday night with her MLB boyfriend, and asked her to confirm if those really were roaches in NeNe's bathroom in the vid she posted last week. Watch for the little smile.
As we reported ... NeNe was PISSED about the video and responded with an expletive-laced rant, calling Brielle a Kylie Jenner wannabe and jealous "racist trash."
As for Brielle and her BF, Michael Kopech ... they don't seem to be letting the drama bother them. They were spotted sucking face -- as usual -- earlier in Malibu.