Father of Hamas Hostages Plays Audio of Kids Taken at Israeli Music Festival
Terrorist Attack
Father of 2 Kids Taken Hostage By Hamas Plays Audio of Attack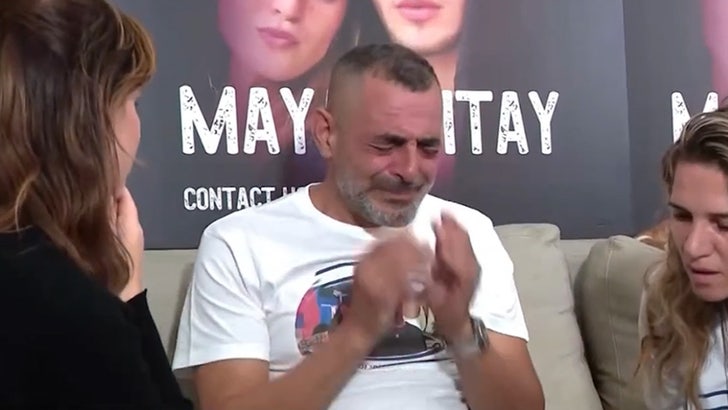 CNN
The sounds of Hamas hostage-taking came to life in horrifying focus, when the father of two of the victims played audio of the moment his children were taken.
CNN's Erin Burnett spoke with Ilan Regev, who had recorded a call he had with his 21-year-old daughter, Maya, just as Hamas terrorists zeroed in on them during the October 7th attack.
Maya and her 18-year-old brother, were at the music festival when gunfire erupted. You hear her scream, "Dad, they shot me. They shot me. He is killing us. Dad, he is killing us."
Ilan tells his daughter to hide, assuring her that he's coming to get her. He jumped in his car, but when he arrived on scene, he was prohibited from entering.
Ilan breaks down as he listens to the audio and it's hard to watch. He wanted the audio aired so people don't forget what started this ever-escalating war.