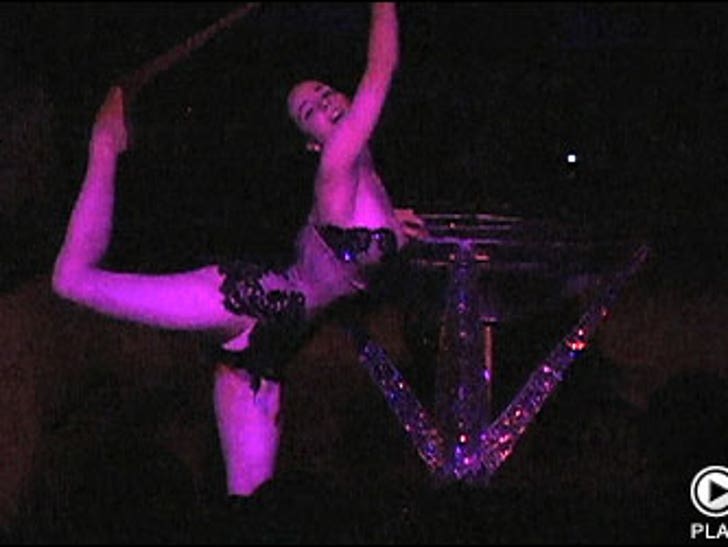 Dita Von Teese certainly brought some sizzle to Victoria's Secret's 'Very Sexy Weekend' in Las Vegas, performing her signature striptease to a full house at JET Mirage Nightclub.

In town to promote her new book, 'Burlesque and the Art of the Teese,' the pin-up was happy to show Sin City how the steamy form of dance should really be done.
"There's a lot of candy-coated non-burlesque burlesque going on in this city,' said the vampy dancer, "I think somebody needs to remember that burlesque wasn't just about a style or wearing fishnets and hot pants and dancing sexy, it was about the strip tease and the art of the strip tease."