Britney, K-Fed Wedding Invite On eBay
Britney, K-Fed Wedding Invite
On eBay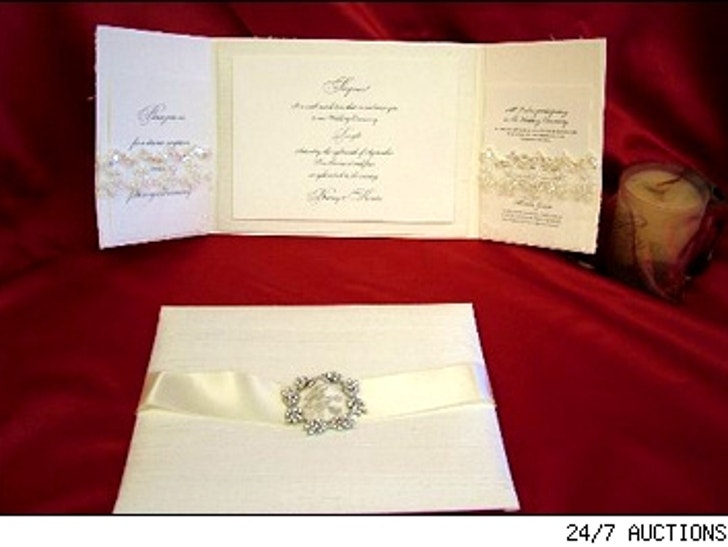 For the starting price of $999.99, you could own a piece of pop princess history.

An eBay auction has surfaced with what appears to be the invitation to the nuptials of Britney Spears and her hubby Kevin Federline. But wait... there's more! With your purchase you also get a candle with the happy couples' initials on it.

According to the seller, 24/7 Auctions, the invitation and candle are from a guest who went to the wedding. The invitation has the guest's name on it, and said guest took the candle off one of the tables at the wedding. A spokesperson for 24/7 wouldn't disclose the name of the guest, though the guest has assured the seller that the items are authentic.

For the ultimate Britney fan this is the steal of the century... unless of course little Sean Preston's birth certificate finds its way onto eBay.