Lindsay's Wardrobe Malfunction
Lindsay's
Wardrobe Malfunction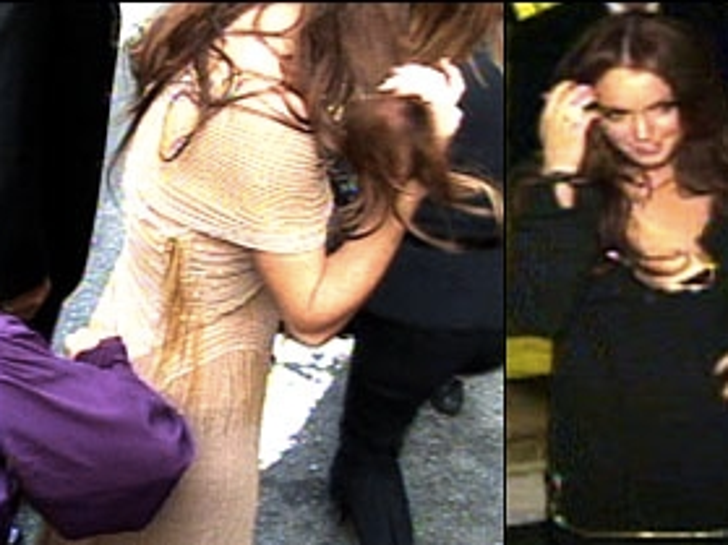 After hanging out at Paris Hilton's house in Los Angeles until the wee hours of the morning on Sunday, Lindsay Lohan flew to New York just in time for the premiere of her new film 'A Prairie Home Companion.'
But upon arriving on the red carpet, tragedy struck and Lohan popped a seam on her lovely beige Donna Karan dress.
Luckily, Lohan's ladies-in-waiting quickly came to her rescue. Uber-stylist Rachel Zoe and her publicist tried to fix the seam and held the train of her gown as the ever-professional La Lohan continued with her press interviews.
After the premiere, Lindsay, having had it with the Donna Karan gown, slipped into something much more comfortable-- a black mini-dress.
In the end, not even a New York downpour could dampen the mood as Lohan worked it for photographers before entering the movie's afterparty.