Doing the Math on Hollywood's Antichrist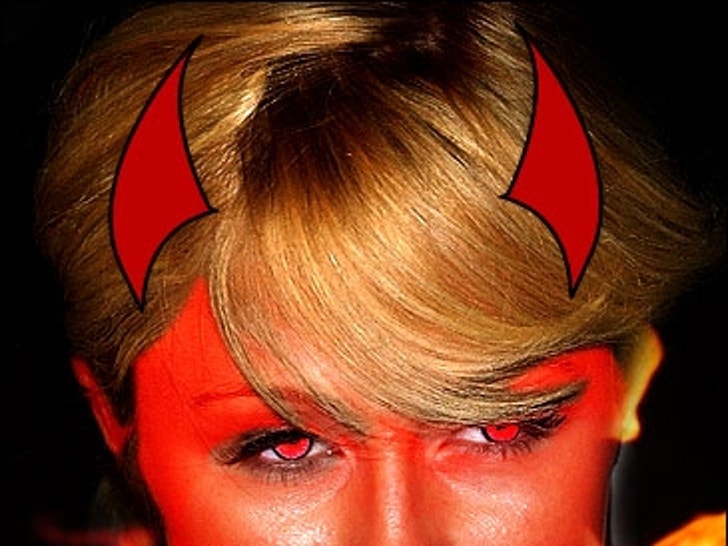 Does the Antichrist live in Hollywood?

On a day that fills occultists, astrologists, and pretty much anyone who's ever seen a horror flick with dread, TMZ has crunched some 6-6-6 numbers and found that Hollywood may be hiding some devastating - nay, world-ending - secrets
Mark Hitchcock, author of several books on the occult, reminds us that the true Antichrist will be revealed because the letters of his name add up to 666 via the ancient Greek method of assigning numerical values to words -- a process called gematria.
Which got us thinking. Using a modernized gematria, Robert De Niro, who memorably played the devil in 1988's 'Angel Heart,' yields a creepy total of 665. Paris Hilton warrants a score of 627 and Martha Stewart adds up to 1436 -- more than twice 666!
Finally, Liev Schreiber, the adopted father of the Antichrist in today's' Omen'', adds up to 756 - but lose the final "R" and you get...666.
Does director John Moore know something the rest of us don't?