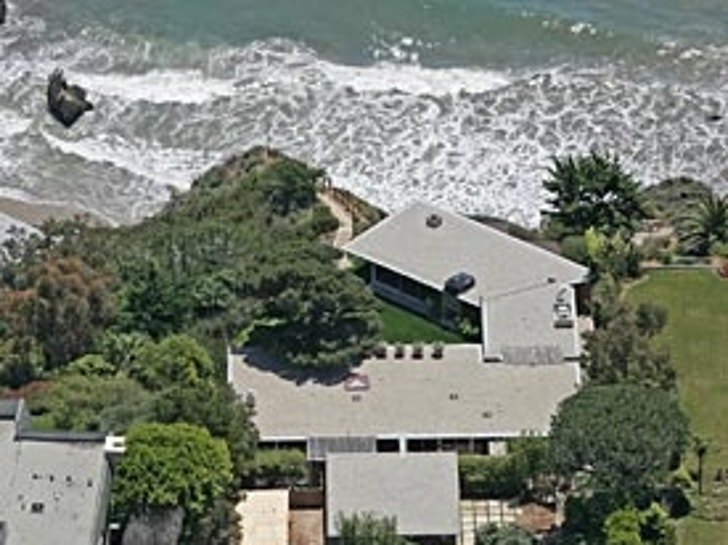 As we told you yesterday, the Brangelina brood is headed back to Malibu.
It just so happens, the guy who sold Brad the house is a friend of mine. My friend bought it a few years ago and it was a mess. It took him more than a year to renovate the place.
I was there many times to watch the progress and the final product and I must say, it seems like a weird choice for two of the most famous people in the world.
First of all, it's around 3,000 square feet. That's perfectly fine for you and me, but it's not typical celebrity -- especially when two and now three kids are crawling around.
The views are spectacular, but it's really hard getting down to the beach.
Ditto the swimming pool. It's not easily accessible from the house.
It has four bedrooms. The master is a decent size, but the others range from small to really small.
But the biggest thing is that the house is truly a duck on a platter. When you're inside you can see everything in the water. And the paparazzi in the water can say 'here's looking at you, kids.'
Don't get me wrong, my buddy is really talented at restoring homes and this one's very nice. But it just doesn't strike me as a major movie star estate. Then again, what do I know? My friend sold it to Brad for $9 mil!