Dressing Like the 'Devil'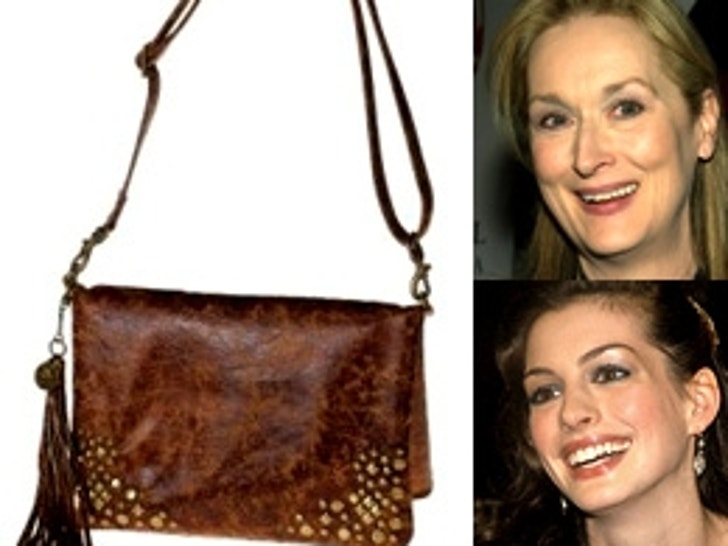 'The Devil Wears Prada' isn't in theaters yet but the clothes from the movie are already selling out. Amazon.com launched a boutique on its site featuring clothes and accessories from the movie and it's become a huge hit.
A bag worn by Anne Hathaway in the film has been so popular that it is now on back order until August 1st. The brown distressed studded handbag designed by the film's stylist, Patricia Field, (who also styled every fashionista's favorite TV show 'Sex and the City') "transforms from clutch to tote and pairs with everything from denim to silk."
Making it even more delicious is the fact that the bag retails for just $79.95. It may not be Prada but that's still a devilishly good deal.
Other items on the site include a $14.99 baby tee and a $12.99 tank top which feature the supermodel mantra of "I'm just one stomach flu away from my goal weight" written across the front.
If the online boutique is any indicator of the movie's box-office, expect 'The Devil Wears Prada' to be in fashion all summer long.
You can check out all the fierce looks when 'The Devil Wears Prada' opens June 30th.