Paparazzo: Bruce Willis Assaulted Me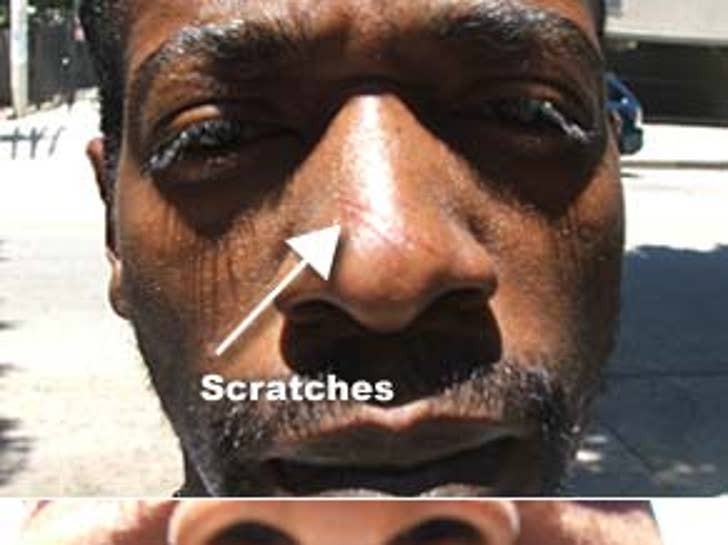 Bruce Willis allegedly shoved a photographer outside of Koi restaurant in West Hollywood last night, and the alleged victim gave TMZ the blow-by-blow.
Photographer Anthony Goodrich claims Willis showed up at the popular restaurant -- where stars are known to frequent and paparazzi camp out -- and was making his way inside when Willis "stiff-armed" him, striking the lens of his camera, pushing it into his face. Goodrich says the impact broke the skin on his nose and chipped a tooth.
TMZ spoke with Goodrich after he filed the police report. "Basically he smashed my camera into my face ... for no reason at all," Goodrich said. "All I was doing was taking his picture. I didn't say one word. I didn't get in his way."
Willis' rep Paul Bloch and attorney Marty Singer tell TMZ Bruce got out of the car and was crowded by photographers, preventing him from entering the restaurant. They say as Willis was trying to walk upstairs, he put his hand if front of his face because he was blinded by flashes from photographers. Bloch adds that if Willis touched the photographer it was inadvertent, and he apologized afterwards.
According to Willis' reps, a security guard at Koi corroborated Bruce's story that he had done nothing wrong, and the photographer didn't have a scratch on him. TMZ tried to speak with that guard directly, but was told by a manager of Koi that restaurant policy does not to allow employees to comment on incidents involving celebrities.