Kate Moss In Clear Over Alleged Drug Use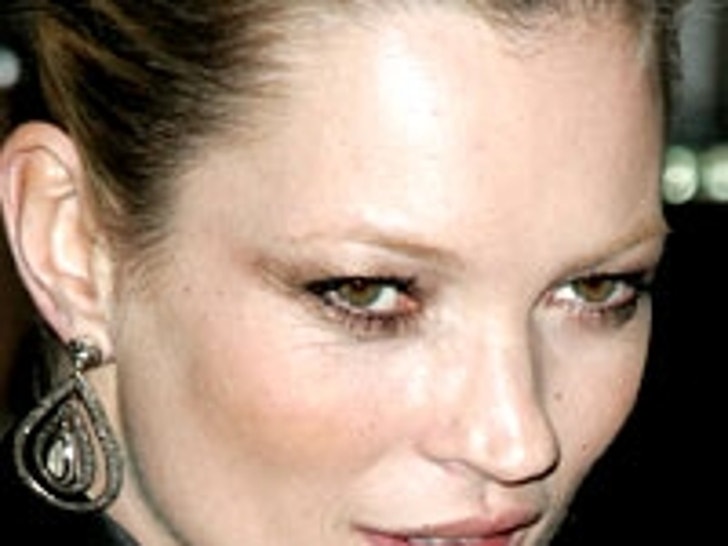 LONDON (AP) -- British prosecutors said Thursday they would not charge Kate Moss on allegations of cocaine use in a west London music studio last year.
The Daily Mirror published pictures in September of the 32-year-old supermodel apparently using cocaine in a studio where her then-boyfriend, Pete Doherty, was recording with his group Babyshambles.
On Thursday, the Crown Prosecution Service said there was "insufficient evidence" to charge Moss.
Rene Barclay, the CPS' London director of serious casework, said there was an "absolutely clear indication" that Moss had been using an illegal substance.
"However, in the absence of any forensic evidence, or direct eyewitness evidence about the substance in question, its precise nature could not be established," he said.
"Ms. Moss declined to provide any explanation when interviewed,and the direct eyewitnesses also declined to provide evidence," he added. A spokeswoman for Moss declined to comment Thursday.
Moss lost contracts with H&M, Burberry and Chanel after the photos were published, but her career seems to have suffered no lasting damage.
After apologizing to "all the people I have let down" and visiting a rehab clinic in Arizona, she resumed her career, signing new modeling contracts and appearing on several magazine covers.
Discovered by Sarah Doukas, founder of the Storm model agency, Moss rose to fame in the 1990s, when her gaunt look prompted criticism the fashion industry was glorifying "heroin chic."
Dogged by stories of wild partying and alleged drug use, she nonetheless became one of the industry's most bankable stars.
French Vogue summed up her allure in a December issue dedicated to Moss. Its cover tag line: "Scandalous Beauty."