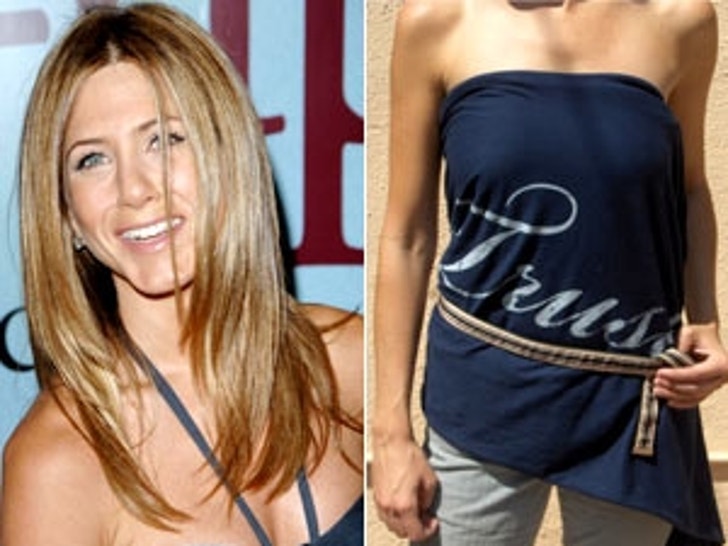 Jennifer Aniston and Oprah Winfrey recently wore their emotions on their sleeves- er, wraps.

Anne Segal Wraps are one of the hottest celebrity items these days. Anne Segal, daughter of fashion icon Fred Segal, created the clothing line that supports a person's spirit, bearing words such as Patience, Faith, Passion and Grace. The wraps were designed for women to literally wrap themselves in a feeling. The hip wraps serves as pashmina-like, and can be a wrap, scarf, skirt, top or anything else you can imagine.

Aniston's choice- TRUST! Oprah's choice - COURAGE!
The duo both wore their Anne Segal Wraps to a party Oprah hosted at her estate. Aniston's Trust wrap was in navy and Oprah sported her Courage wrap in emerald green.
Anne Segal Wraps are available at actress Lisa Rinna's shop Belle Gray, which retails the wraps for $74 - $82.

Celebrity fans of Anne Segal Wraps include, Renee Zellwegger (Freedom), Paris & Nicky Hilton (Love & Courage), Drew Barrymore, Charlize Theron, Wendie Malick, Molly Sims and many more.