Minogue and Crow Living Strong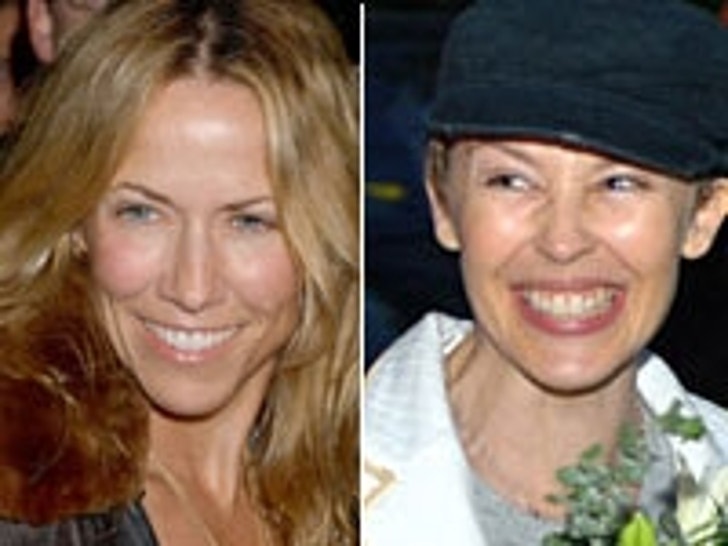 Kylie Minogue and Sheryl Crow have different musical styles and hail from different parts of the world. But, these ladies - besides being easy on the eyes - do share something in common: breast cancer survival stories that will inspire women everywhere.
Last year Kylie had to cancel part of her world tour when she was diagnosed with the disease. Now, Kylie is back and will play a series of shows in Austrailia to celebrate her return to the stage. Kylie is set to play in her native land in November and will do her best to honor fans still holding tickets from last year.
Back here in the States, Sheryl Crow is also back in action after her own breast cancer scare. Sheryl was diagnosed earlier this year shortly after her high profile break up with Lance Armstrong. Crow postponed some shows, but is already back out on the road. She took time out from her tour to post a note on her site encouraging "all women 35 and over to get yearly mammograms or if there is a history of cancer on either side of your family, not just breast but any cancer, that starting your yearly mammogram even earlier than 35 is recommended simply to create a baseline. Early detection is the best prevention."
Her tour will continue through the summer into the fall and will be joined by John Mayer for several dates later this year.