Introducing the 50 Cent Computer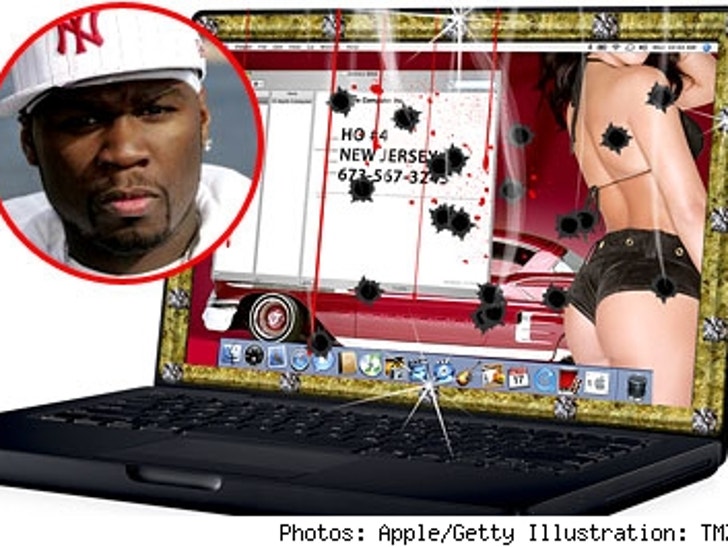 It's a match made in some kind of corporate bizarro world.
Hip hop heavy 50 Cent and Apple are in talks to produce a line of affordable home computers for inner-city residents, according to a recent report in Forbes magazine. "I'm creating a foundation that will be around a long time, because fame can come and go or get lost in the lifestyle and splurging," said the rapper.
Here's our humble suggestion for what the 50-Cent Mac might end up looking like.
The deal that the G-Unit founder and Apple chief Steve Jobs are working on involves co-branding, according to the magazine, and no further information was forthcoming from Apple, which is notoriously tight-lipped about future plans.
Regardless, 50 Cent seems, of all entertainers, a rather curious choice to lead the tech vanguard for inner-city kids. After all, his oeuvre is stacked with references to big guns, expensive champagne, large diamonds, more big guns, and plenty of sex – not exactly role-model material.
Of course, when it comes to self-commercialization, 50 has few peers – remember his line of flavored waters for Glaceau, Formula 50? And, as he told Forbes, there's little doubt as to his ultimate intentions:"I never got into it for the music. I got into it for the business."