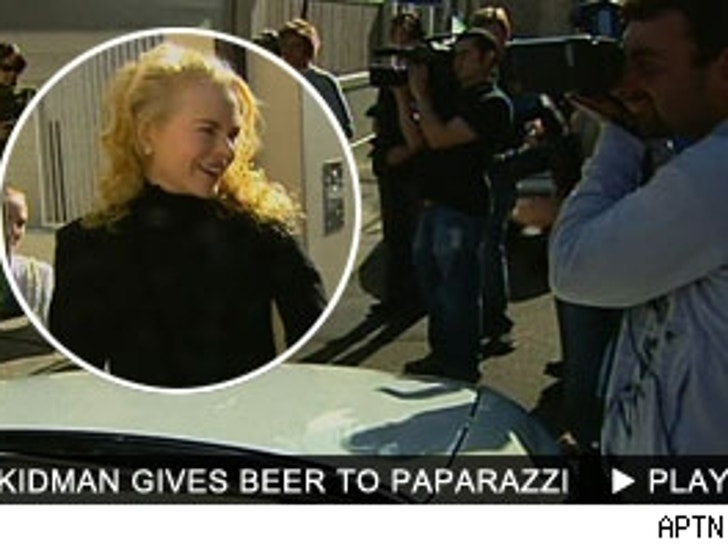 Paparazzi are part of the Hollywood game. If you have a new project to plug they can be your best friend, but try and hide a new relationship or a baby bump and they can become your worst enemy.
With millions of bucks on the line, photographers will stop at next to nothing to get the money shot. From climbing trees to swarming celebs, TMZ has video evidence of what happens when the paparazzi goes wild.
A flashbulb frenzy erupted when the typically private Nicole Kidman greeted paparazzi outside her home in Australia. Down under for her birthday and nuptials to Keith Urban, Kidman sent water and beer over to the photographers. The paparazzi returned the gesture by singing Happy Birthday to the Oscar winner.
As the patron saint of paparazzi, Paris Hilton knows how to work it for the camera. Paris, never one to turn down free publicity, was in full promo mode when TMZ shot Paris pulling away from an LA club dancing and singing to her new song "Stars are Blind." Hopefully the cops were too since the heiress wasn't wearing her seat belt - again.