Leotards Get 'Into the Groove'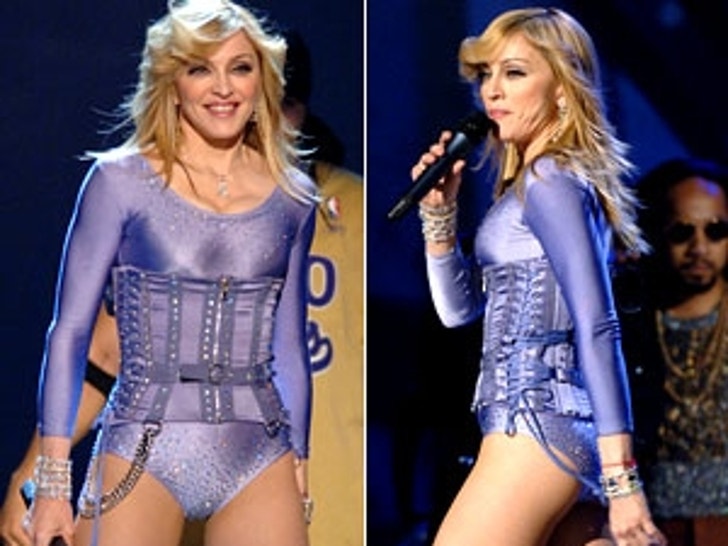 Dust off those Jane Fonda videos because the return of 80s aerobicized fashion trends continues full steam ahead.
Recently legwarmers crept back onto the pages of fashion mags and the limbs of a fashion victims everywhere. Now, along with skinny jeans and leggings, it seems the all-mighty spandex leotard is back to help you relive all the memories of that big-haired era.
Like rubber bracelets, vogueing and Kaballah before them, this trend is being spearheaded by none other than the queen of reinvention herself, Madonna. On her Confessions tour as well as in her latest videos, the Material Girl struts her stuff in the one-piece wonders showcasing her ripped body like a 47-year-old virgin.
And you can be sure that if Madonna wears it they will come. Stores like American Apparel have started carrying the item in different styles and retailing it for under $30 ensuring that even though they may not look good on everyone, anyone can afford one.
Don't worry guys you too can get into the leotard grove, albeit in a somewhat modified fashion AND at your own risk.
This summer the original man in tights, Superman, will be leaping tall stories in a single bound. The movie is destined to be a big hit, while his body-hugging suit should be too - for Halloween.
In his new film "Nacho Libre", Jack Black plays a wrestler that sports a colorful spandex suit in his quest to raise money for orphans. While the movie may not be so memorable, the vision of Black in the body hugging ensemble is indelibly ingrained in our minds.
Will Superman and Black have the same effect on the form-fitting trend that Madge does? Only time and the public's threshold for humiliation will tell.