Now that's a little more like it. This week's episode of "Entourage" was a Tinseltown insider's delight, with meetings in studio chief Alan's perpetually dimly-lit office at Warner Bros., a plethora of film production-speak, some screenwriter name-checking, and -- of course -- more toys for the boys. With so much going on, we just had to ask: Who is Big Boy anyhow? Is Alan the Warner Bros. big cheese as shadowy as he seems? And just how sweet are those beautiful Astons?
ART: Vince hooks Turtle up by getting a certain "Big Boy" to play the aspiring rapper Saigon's single on the radio, which launches his career -- and Turtle's, as his manager -- in pretty short order. Who is this Big Boy and is he really that influential?
LIFE: Not to be confused with one-half of OutKast or the family-dining mascot, Big Boy (real name: Kurt Alexander) whom viewers will remember from earlier in the season when Vince called his mother over the radio from his show, is the actual morning DJ on LA's KPWR Power 106, the top-rated R&B and hip-hop station in the region. What's more, as of May, Big Boy's "Big Boy in the Morning" show was nationally syndicated, making his reach and influence even greater. Big Boy, however, isn't quite as big as he used to be in one respect: He's shed over 200 pounds after surgery in 2003.
ART: It emerges through the episode that Warner Bros. studio chief "Alan" is not a man to be toyed with, even though Vince gutsily throws down the gauntlet at the show's close. Is "Alan" anything like the real Warner Bros. honcho?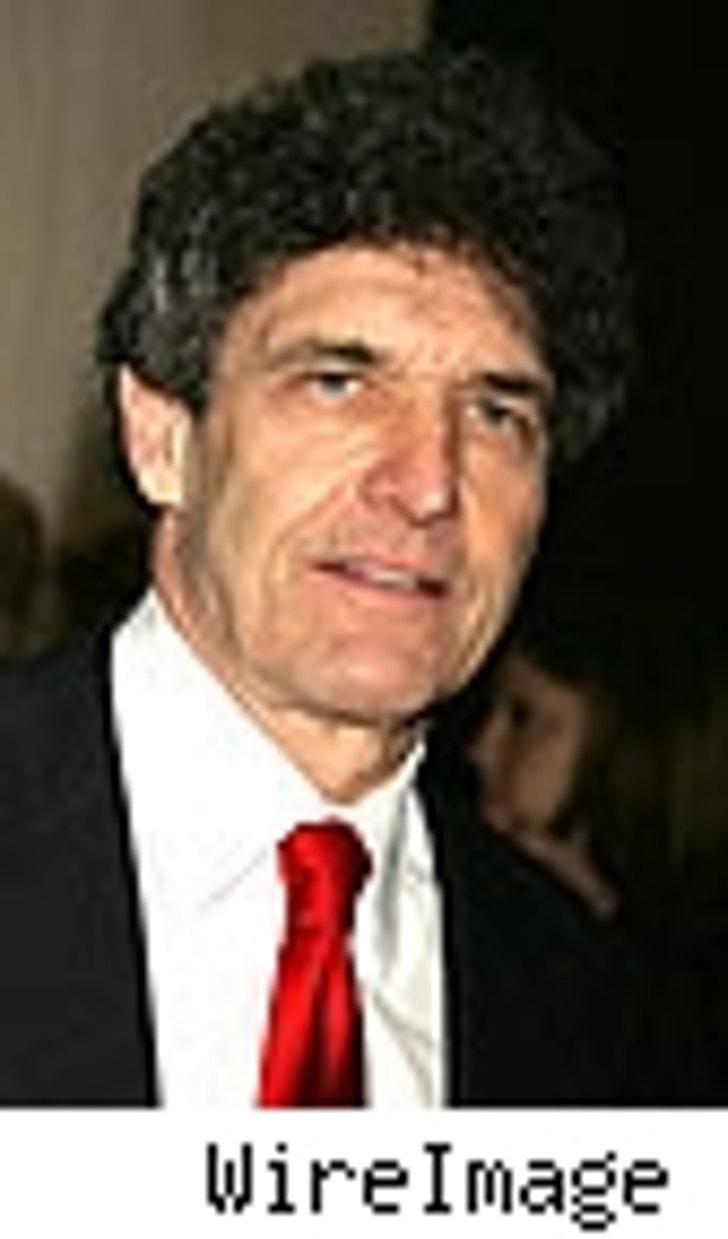 LIFE: While it's true that the Warner Bros. executive ultimately responsible for what goes into theaters and what doesn't is actually named Alan (Horn), the president and chief operating officer of Warner Bros., his reputation is not generally one of utter ruthlessness. As for his predilection for blockbusters, one former colleague told Entertainment Weekly back in 1999, when Horn ascended to his current post, "Alan's not interested in smutty little movies. Look, you have to have the blockbuster style to some extent, but...I've personally heard him rant about 'big stupid movies.'" Keep in mind that Warner Bros. was responsible for last year's "Batman Begins" and this summer's "Superman Returns," so they're definitely not averse to the comic-book franchise. The real Alan Horn, 63, has a Harvard MBA and an extensive collection of Western art.
ART: Vinny asks, "What kind of Aquaman would I be if I didn't take care of my super friends?" So he buys Turtle, Johnny, and E each a new car. Just what kind of Aquaman is he, really?
LIFE: An apparently very, very rich one. Each of the guys gets a brand-new Aston Martin DB9 drop-top, which, with a reasonable option package (950 watt audio system, Titanium silver paint job, etc.), will set Vince back $174,900 each. Which also means that the loser of the gang's little race to the Warner lot (who paid tax & title) would be out a pretty decent penny.