Star Catcher LA - The Dillon Distraction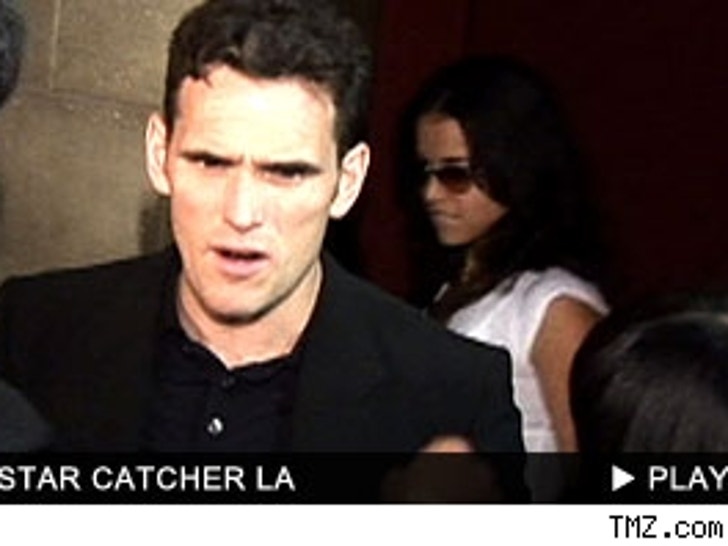 It was an odd night in the LA celeb club scene. Michelle Rodriguez steps out of club Hyde for a moment before ducking back inside to avoid the paparazzi. Moments later, Matt Dillon steps out into the limelight and Michelle sees her
chance. She attempts to sneak to her car while the focus in on Dillon, but it doesn't go as planned.
Even though Matt is an Oscar-nominated legend and Michelle was just killed off "Lost," she still attracts the camera's lens. So much for sneaky. Maybe if she was hiding behind TomKat or Brangelina the plan would have worked.
The other weird thing was Paris Hilton's ex Stavros Niarchos driving away in her car - without the heiress in it. Considering Stavros' track record driving Paris' cars, that's maybe not such a hot idea. He might wedge it under a truck again.