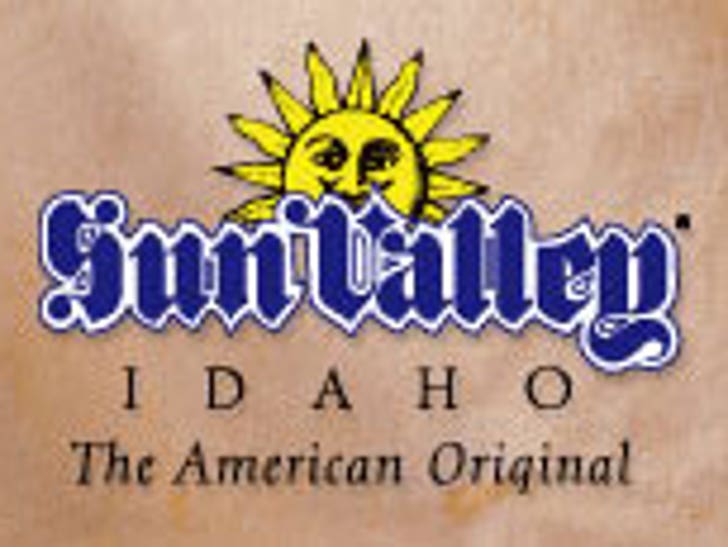 We just love July, for it brings us Herb Allen's mogul retreat in Sun Valley, Idaho.

For industry watchers, it's the equivalent of the pre-show of the Academy Awards - except that instead of watching some B-lister like Lisa Rinna spilling out of her dress, you get to see Rupert Murdoch in madras shorts.
Sorry Paris: Now, that's hot.

Some say that the lack of attendance by ubermoguls like Bill Gates and Steve Jobs means this year's famous gathering of media elite is on the wane, but we're not so sure. Indeed, the fact that the very fabric of Hollywood is coming apart under the strain of YouTube and MySpace and TiVo all these other techie gadgets that used to be at the very margins of Tinsteltown mean their might be a real chance of sparks at this year's media clusterhump.
Per the AP, "The technology gurus expected to roam the resort include Yahoo! CEO Terry Semel, Dell founder Michael Dell, Intel Corp. Chairman Craig Barrett, eBay CEO Meg Whitman and Amazon.com CEO Jeff Bezos...Even as they vex the more established media, the Internet set has been scuffling among themselves, too...Google and Yahoo have had each other in their crosshairs for three years. More recently, both online heavyweights have set their sights on YouTube. Meanwhile, eBay is scrambling to fend off Google's recent threat to its online payment service, a move that has deepened the decline in the online auctioneer's stock price."
As if you needed any hints as to the vast cultural chasm between the G5 jet-set of Hollywood and the down-to-earth techie crowd, consider the New York Times' excellent DealBook section's description of the arrival of eBay CEO Meg Whitman:
"The A-List began arriving Tuesday night for a pre-conference barbecue. Among those we spotted: Berkshire Hathaway's Warren Buffett (who is giving a speech on Saturday), Ebay chief executive Meg Whitman (who, in contrast to the parade of luxury vehicles before her, pulled up in the passenger seat of a rented Ford Taurus, driven by her husband), Disney chief Bob Iger and his predecessor, Michael Eisner."
(Of course, the real point of the shorts-'n-T-shirts conference was and always will be the secret informal deal-making, of the kind that famously paired Scott Sassa of Turner Broadcasting with Alan Horn of Castle Rock in a tennis game, and voila! - a new venture in Turner Pictures. Ah, the good old days!)
We'll keep you posted if any mogul heavy-petting results in unexpected media summer camp pregnancies.