Princess Di, the CIA and Deadly Neckties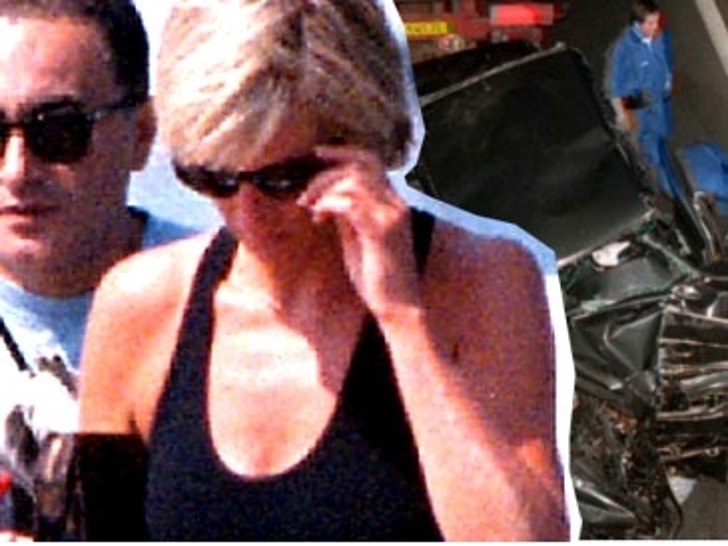 Mark Lane, the godfather of the Kennedy Assassination conspiracy theories, has been hired by billionaire Mohamed Al Fayed to investigate the 1997 deaths of his son Dodi Fayed and Diana, Princess of Wales. Lane says the elder Fayed has already offered him a device that will protect him in case the CIA tries to do him in.
Lane tells TMZ there are "several things" already in his preliminary analysis of the fatal crash on a Paris motorway that suggests the "official" version of events may be bogus.
Lane, 79, who wrote the 1966 bestseller "Rush to Judgment," which famously questioned the Warren Commission's lone-gunman theory in the assassination of President John F. Kennedy, says he was flown to London last month and met Al Fayed in his office at Harrods department store, which Al Fayed owns.
Al Fayed wept while talking about his dead son. He then gave Lane an extremely rare bottle of single malt scotch and two neckties.
According to Lane, when he asked Al Fayed about the ties, the mogul replied that they were clip-ons, explaining, "When the CIA tries to strangle you for getting the truth about this, the tie will pop right off."

Lane added that Al Fayed has given him carte blanche access to all of his documents and information concerning the deaths, but hasn't been paid "one penny" beyond his travel expenses, even buying his own "American" frankfurter in the food halls at Harrods before their meeting. He plans to release a report to Al Fayed "when it's finished," and he also says he'll write a book.
As for the evidence Lane has seen, he said he's not rushing to judgment, and declined to provide specifics until he does further research, but added that "there are a lot of serious questions raised" by the incident and its aftermath
Lane suggests that there are certain parallels between the JFK assassination and the deaths of Diana and Dodi, particularly at the highest political levels. "They're both of a [degree] of importance that changes what history might have been, and in both cases the governments involved were never forthcoming with the truth." Lane points out that Lord John Stevens, the former New Scotland Yard chief who is leading the official investigation in the deaths, called Operation Paget, was appointed by the royal family themselves, who some have theorized had a role in the deaths because they were concerned that Diana might be having a child with her then-lover Fayed, a Muslim.
New Scotland Yard told TMZ that it would not comment on Lane's investigation, and said that officials there would not cooperate with him.