Good (For Your Bod) Vibrations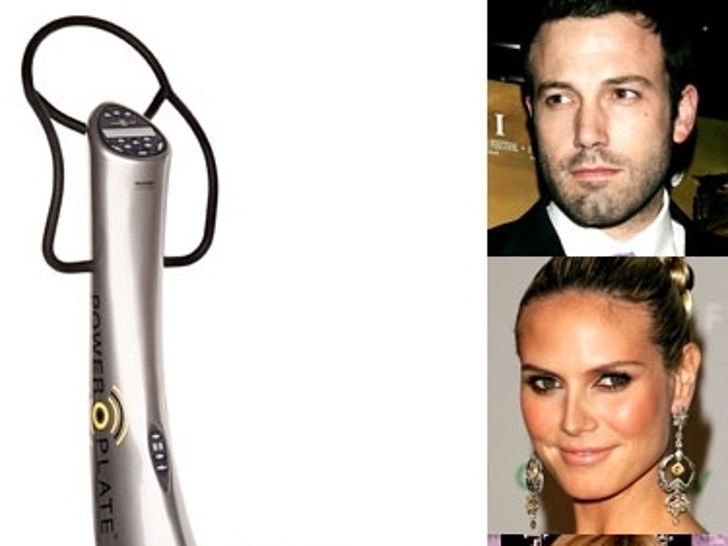 It appears as if A-list celebs with ripped bodies have been keeping a stay-fit secret from the masses.

The Powerplate is a vibrating machine that says it can give you the results of a 60-minute workout in only 15 minutes. Although the machine has been a well kept secret, many pro athletic teams, actors, and models have been sculpting their incredible bodies with the Powerplate, including Madonna, Ben Affleck, Heidi Klum, Shaquille O'Neal, George Clooney and Claudia Schiffer. Powerplate claims by doing a series of exercises on the machine, you too can get that toned celeb look in only 15 minutes a day, 3 days a week. The vibration gives muscles a high speed workout and the user can change the frequencies on the machine for different intensity levels to increase strength, flexibility, range of motion, and bone density.
This kind of fitness does have its price though, and it ain't cheap. The large Powerplate goes for $9,250 and the personal Powerplate goes for $3,500.