There's Something About Matt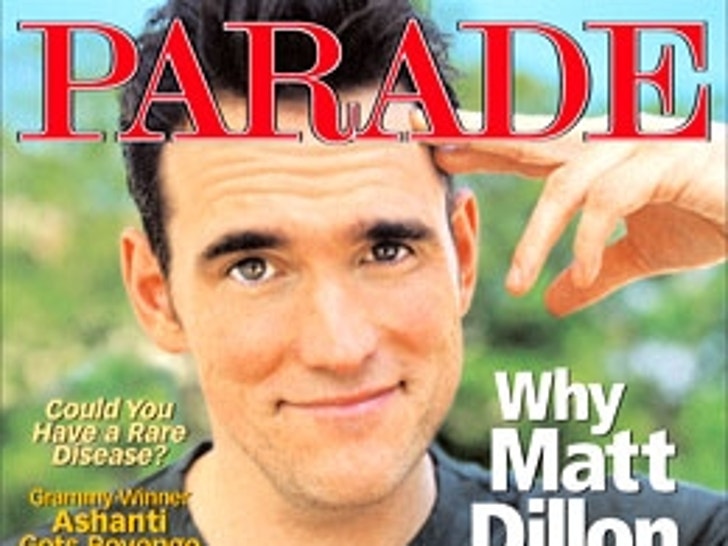 After nearly 30 years in the business, Matt Dillon finds himself suddenly at the top of his game.

Dillon tells Parade magazine that his Oscar nomination for "Crash" earlier this year "reinvigorated" him both professionally and personally.
Matt's brooding good looks got him noticed at the young age of 14 and led to bad boy roles in films like "The Outsiders" and "Rumble Fish."
By 1998 he was entangled in a steamy three way with Denise Richards and Neve Campbell in "Wild Things" onscreen and a high profile romance with Cameron Diaz off screen. Regarding their relationship, Matt says "I fell in love. Cameron was a muse for me."
The couple appeared in "There's Something About Mary" together and Diaz became a star. Soon after they broke up and Matt's career took a nose dive as his next four films flopped at the box office.
The 42-year-old began a process of self-discovery which included co-writing, directing and starring in "City of Ghosts." The next year he was offered the career-changing role of Officer John Ryan in "Crash."
All this has given the lifelong bachelor Dillon a new outlook, "I'm open to life now, even to marriage."
Matt currently stars in the comedy "You, Me and Dupree."
Check out the entire article in the new issue of Parade on July 23.