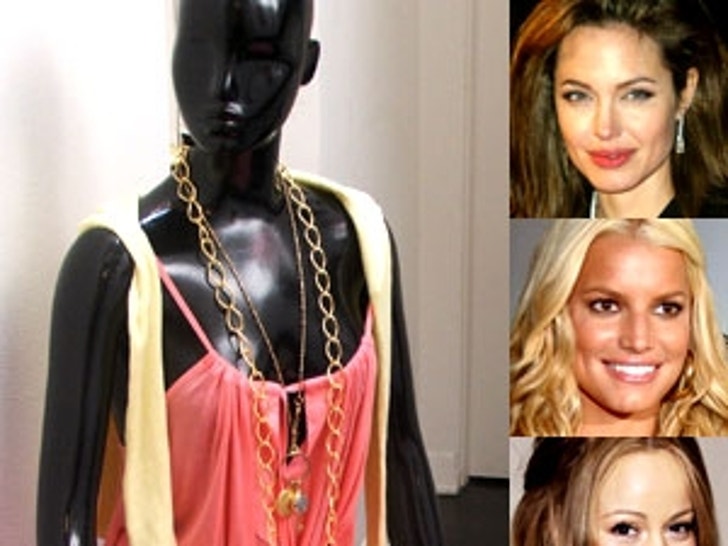 What is the one dress that Hollywood's leading lady can't seem to live without these days? A sexy $325 cinch sack dress by Delia that comes in any color an A-list starlet desires.

Angelina Jolie has one in nude, Jessica Simpson owns the turquoise version, Brittany Murphy's is coral, Brandy's is blue and both Mariah Carey and Carmen Electra picked up not one but two in both coral and navy blue.
These divas aren't the only people crazy about Delia. Lindsay Lohan, Reese Witherspoon, Cameron Diaz, and Nicole Richie pop in to shop at this stylish boutique on Melrose Place when in Los Angeles.