Singers Channel Their Inner Jekyll & Hyde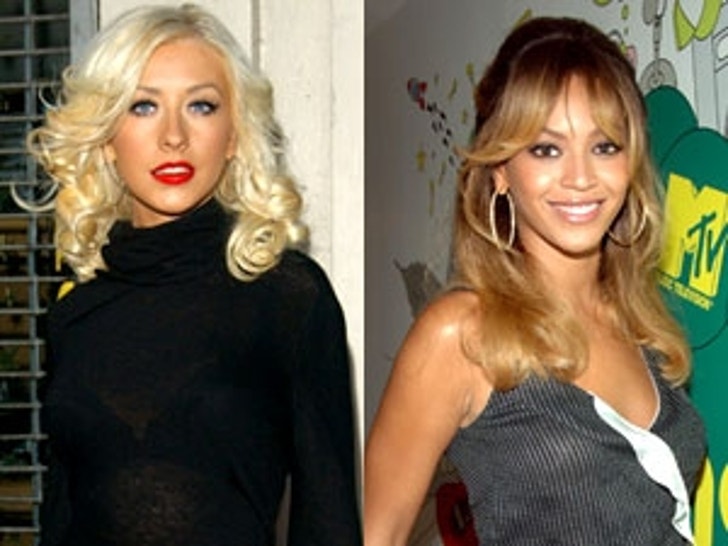 While it's expected for rappers to have musical alter-egos - think Marshall Mathers/Eminem or Sean Combs/Puffy/Puff Daddy/P.Diddy/Diddy - lately even pop powerhouses like Beyoncé and Christina Aguilera have created liberating personas to give them that extra attitude and stage presence.

Ever since going solo, Beyoncé says she's channeled a diva she calls Sasha and reveals "For the first time, I wasn't afraid. I wasn't limited." During her years with Destiny's Child, Beyoncé "didn't think it was appropriate to let Sasha out." While it was Sasha who performed with Prince at the 2004 Grammys, Beyonce claims to have been "horrified" after watching how domineering Sasha was during their duet. No word on how the divo himself, aka the artist currently known as Prince, felt about his pairing with Miss Sasha.
Mary J.Blige, the queen of hip-hop soul, goes so far as to credit her alter-ego, Brook-Lyn, in her latest song "Enough Cryin'". Mary created rapper Brook-Lyn to give her lyrical freedom "I had to separate the two because Mary is nice, you know, intelligent. Brook-Lyn is crazy, ignorant and she don't care." Note to Blige: them are fightin' words!

Mousketeer gone "Dirrty" Christina Aguilera morphed into her scantily clad doppleganger Xtina on her last album. For her upcoming CD "Back to Basics", Aguilera has created yet another character. This time her latest incarnation resembles an old Hollywood siren and goes by the name of Baby Jane. Christina says "I am Miss Baby Jane. I'm not going to tell you why I have that nickname....It's still me, but me at this place in my life." Whatever you say Chrissy.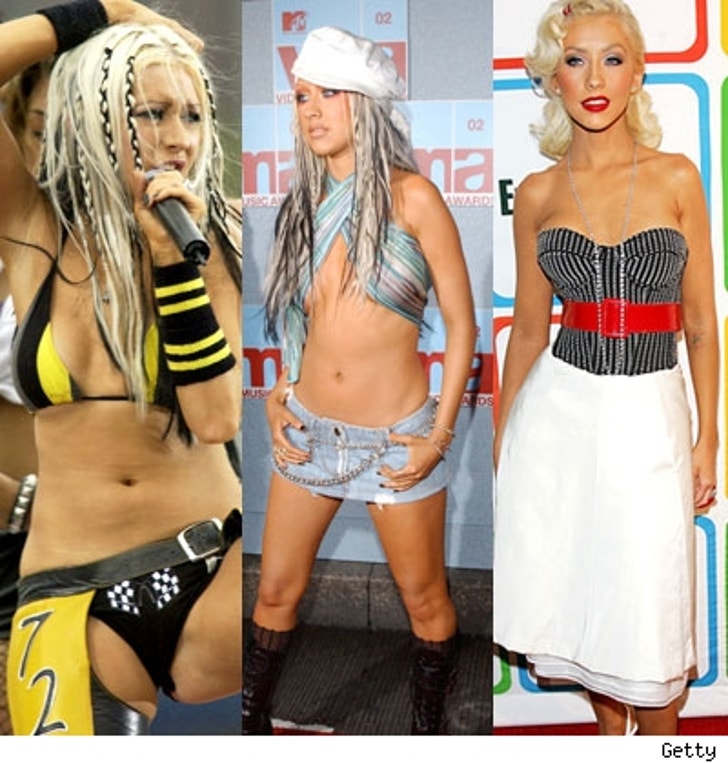 Regardless of what you may think of Sasha or Baby Jane's antics, nothing compares to Garth Brooks' sad attempt at, well, we're not quite sure what he was attempting. Brooks not only created an alter-ego with a full back story, but also released an album entitled "The Life of Chris Gaines", a TV special and appeared on "SNL" under the failed alias of Chris Gaines. The 1999 debacle saw the country crooner transform into a leather clad, goateed alt-rocker with a shag haircut. Luckily, Garth's bout with temporary insanity came and went and Chris Gaines was never heard from again.