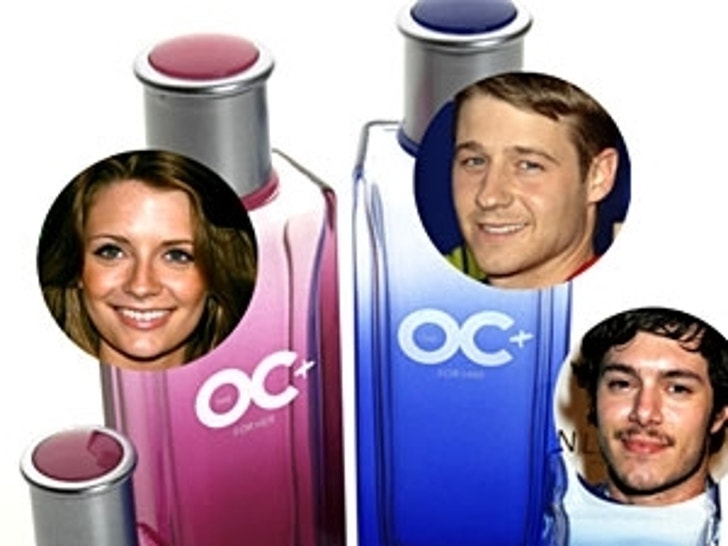 The hit teen melodrama has spawned a fragrance line called, appropriately enough, The O.C. for Her and The O.C. for Him.
The O.C. for Her has a fruity, floral scent perfect for the sexy girl next door who enjoys drunken benders in Tijuana or shooting her boyfriend's brother in the back.
With its aroma of amber and musk, The O.C. for Him is the must have cologne for the sensitive hipster who fakes their way into Brown or burns down a model home.
Priced at under $25 each, fans won't need an "O.C." sized trust fund to get a whiff of Newport's in crowd.
Both scents hit stores in October.