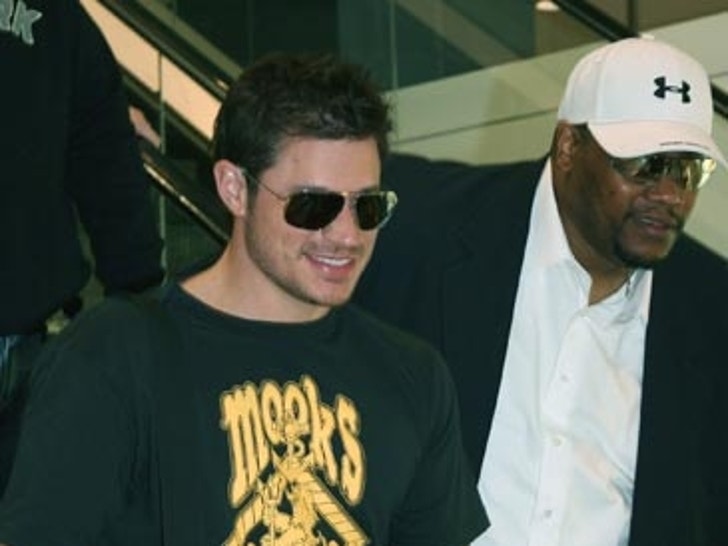 After a 14-hour flight, Nick Lachey arrived half way around the world at Australia's Sydney Airport.

Lachey arrived sans Vanessa but not without body guards, and the hunk looked happy to be off the long flight as he slapped on his sunglasses and made his way (smiling the entire time) through waiting paparazzi and excited fans.
But have no fear, Nick won't be on the other side of the world for too long. Nick has to get back to rehearse for his upcoming US tour, scheduled to start next month in Albany, New York.