Are You Ready For Muppet Porn?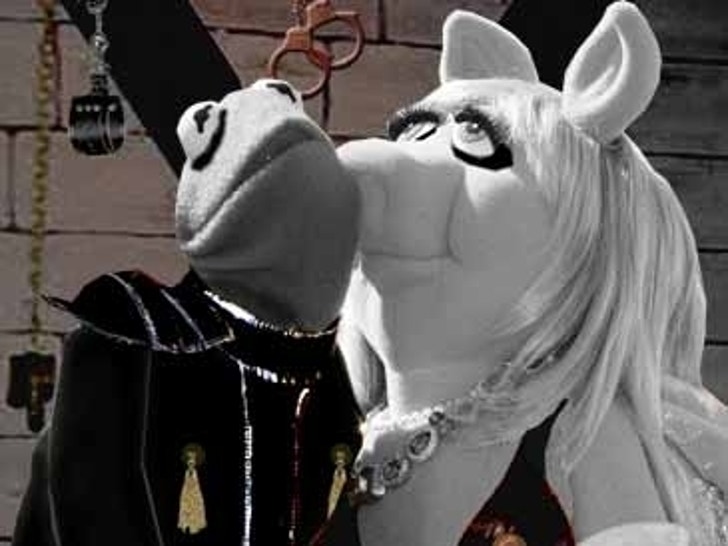 First there were Tommy Lee and Pam and Paris and Rick. Now, the public could soon witness an even more shocking celebrity sex romp -- Kermit and Miss Piggy. Seriously. It turns out the creators of "The Muppets" and "Sesame Street" are staging a rude and lewd puppet show- strictly for adults- called "Jim Henson's Puppet Improv."
The live puppet show has already made quite an impression at the annual Edinburgh Fringe arts festival, which features this kind of adult, er, entertainment.
The late Jim Henson's son Brian, director of the "Muppet Christmas" and "Muppet Treasure Island" movies, tells Reuters "That really pleases me," and says he is reveling in the freedom of performing for adults only.
"It is lovely to do a show where you can go wherever your brain takes you," says Henson, winding down after a show where the audience asked the puppeteers to feature six hot dogs auditioning to be Ricky Martin's backup singers.
Henson, who has performed the improvisation show in Aspen and Hollywood, says he hopes to develop the edgy routine into a TV show. Two other projects he is working on are also just for adults.
"There is something really therapeutic for us about this adult improv," he says.
So could Fozzie "Bare" and "Groper" be making their way onto the small screen in the near future? One can only hope.