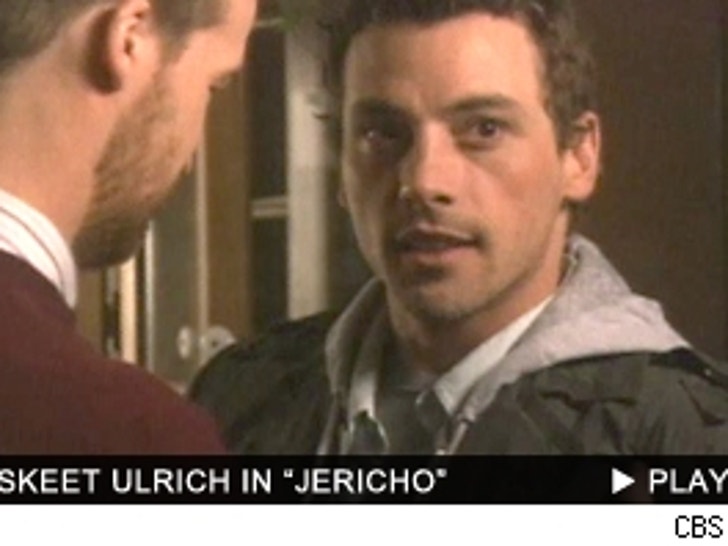 When you are the #1 network on primetime television, you only have room in your lineup for four new shows. For CBS, those new shows are "Jericho," "Smith," "Shark" and "The Class."
"Jericho" stars Skeet Ulrich and Gerald McRaney in a drama about what happens when a far-off explosion sends a peaceful Kansas town into chaos -- and leaves them wondering if they are the only Americans left alive.
Tune into the premiere of "Jericho" September 20 at 8PM ET/PT.

"Smith" follows criminal mastermind Bobby Stevens, played by Ray Liotta, and a close-knit crew of career criminals who plot and execute intricate and ingenious high-stakes robberies across the country. Virginia Madsen co-stars as Liotta's wife, along with Simon Baker, Amy Smart, Franky G and Shoreh Aghdashloo.
"Smith" premieres September 19 at 10PM ET/PT.

James Woods stars as Sebastian Stark in the new legal drama "Shark." In the show, Woods plays a charismatic, supremely self-confident defense attorney who, after a shocking outcome in one of his cases and a personal epiphany, brings his cutthroat tactics to the prosecutor's office.
"Shark premieres September 21 at 10PM ET/PT.

And then there's "The Class," CBS' lone new comedy. It's about a group of 20-somethings, who were all in the same third grade class, that reunite at a surprise party. The comedy comes from David Crane ("Friends") and Jeffrey Klarik ("Mad About You").
"The Class" begins September 18 at 8PM ET.