Clooney Rides the (Green) Lightning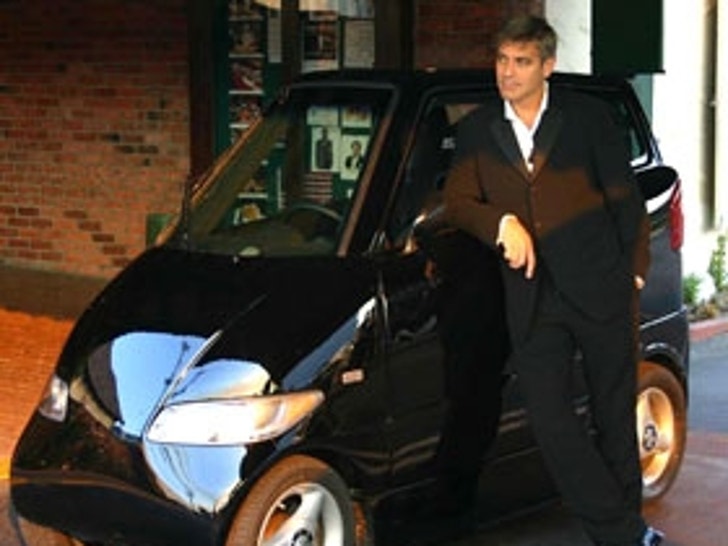 George Clooney certainly puts his money where his mouth is, especially when it comes to cars.

The acclaimed actor, director and activist has purchased not just one, but two electric vehicles. However, these vehicles aren't the stereotypical electric cars with wimpy power and body stylings better suited for a George Foreman grill. These are high performance rides.
The first vehicle in Clooney's stable is the Tango, which looks more like a filing cabinet than a legal street machine. In fact, the car is five inches narrower than the Honda Goldwing motorcycle. But size doesn't seem to matter when it zooms from 0-60 mph in four seconds. To put that kind of blazing speed into perspective, the new Corvette Z06 does 0-60 mph in 3.5 seconds. The two-seat vehicle can also lane-split per California law. Maybe the ability to weave in and out of LA traffic will keep the star from being late to movie shoots.

Now, if Clooney would rather blaze the streets in an environmentally safe ride that looks more like a Lotus or Porsche, well, he has that covered as well with the electric-powered Tesla Roadster. The hot convertible is the brainchild of Tesla Motors, based in Northern California. (The company has no discernible connection to the Sacramento-based hard rock legends.) Even though the $100,000 cars won't be available until mid-2007, the inaugural 100 vehicles have already sold out. Just like the Tango, the Tesla Roadster goes from 0-60 mph in 4 seconds.
Even though Clooney isn't the only "green" actor out there -- Leonardo DiCaprio famously drives a Prius -- he's certainly the fastest.